Marlyn Cobalt VTOL Fixed-Wing Drone
Marlyn Cobalt is an innovative hybrid VTOL UAV specially designed to break new ground in commercial drone surveying and mapping. Combining the advantages of both multirotor and fixed-wing platforms, the PPK-enabled drone can achieve accuracies of down to 1cm without the need for ground control points or a constant connection with the base station.
The rugged airframe is engineered to withstand tougher wind conditions than any other survey drone, and can operate in wind speeds of up to 45km/h at ground level and 55km/h at cruising altitudes. With Marlyn Cobalt, surveyors can fly on more days every month and every year, boosting their productivity significantly.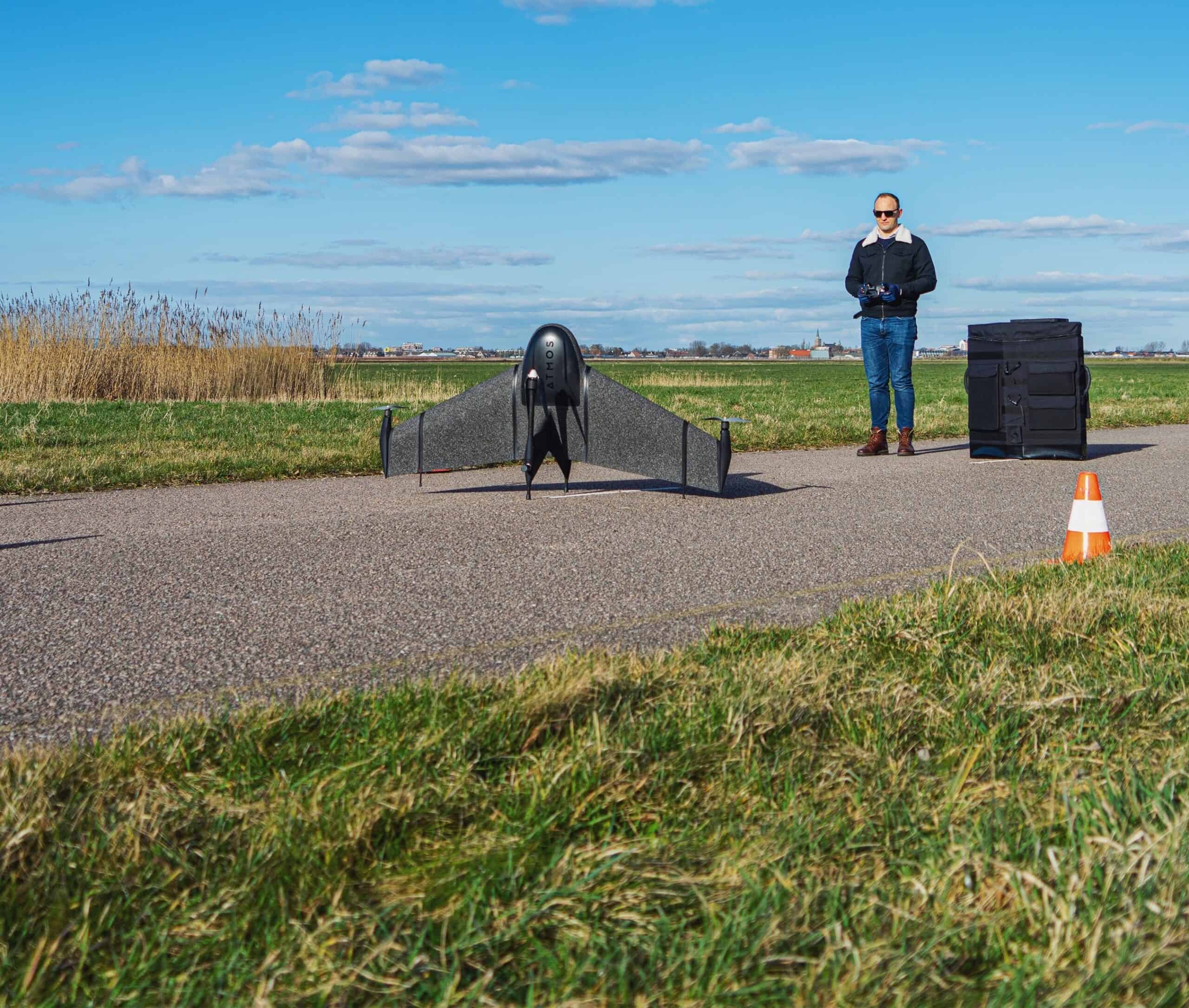 Marlyn Cobalt can be equipped with a number of different sensors and payloads, selected to provide maximum accuracy for a range of different mapping, surveying and inspection requirements. Options include:
Sony A7RIV – 61 megapixel camera with 21mm lens for wide-area mapping
Sony A7RIII – 42.4 megapixel camera for clear imagery down to 0.85cm GSD
Sony A7C – cost-effective 24.2 megapixel survey camera
MicaSense RedEdge-P – industry-standard multispectral (RGB/red edge, NIR) sensor for precision agriculture
Altum PT – cutting-edge agricultural sensor capturing synchronized multispectral, thermal, and panchromatic data
The system also includes Atmos' free Navigator flight control software and GeoTagger post-processing software.
Specifications:
Wingspan
1.6m
Weight without payload
5.7kg including batteries
Max payload weight
1 kg
Telemetry range
7km LOS
Max flight time
50 mins
Cruising speed
65 km/h (40 mph)
Wind resistance
Takeoff: 45 km/h (28 mph)
Cruise: 55 km/h (34 mph)
Landing: 45 km/h (28 mph)