Flyby F-11 Drone
The Flyby F-11 is a versatile quadcopter drone developed and assembled in the United States with a fully NDAA-compliant supply chain. The platform features an open compute architecture and a powerful onboard NVIDIA Jetson Orin NX module with Ampere GPU, making it ideal for hosting advanced edge AI and machine learning applications for mission autonomy and real-time data analysis.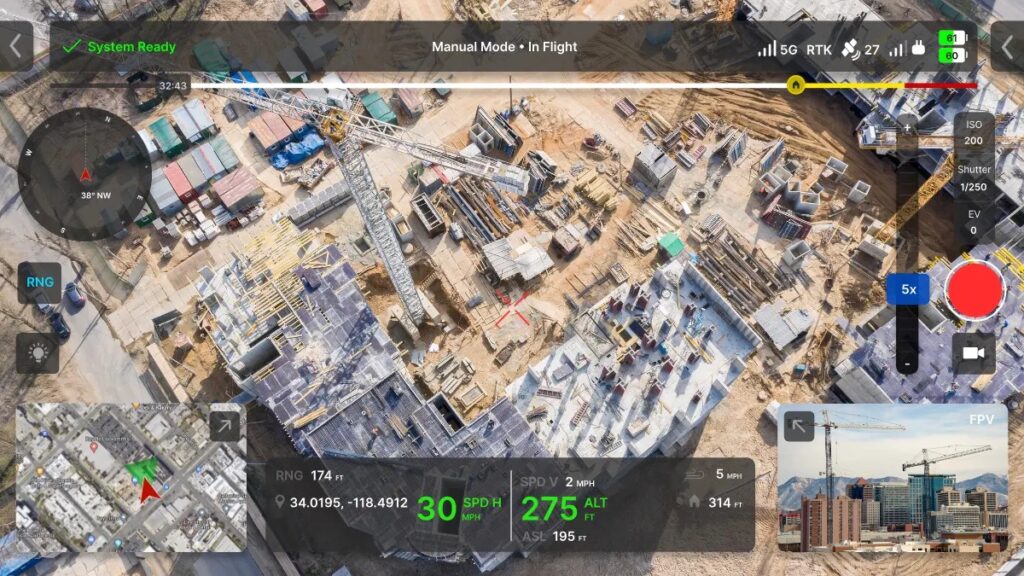 The aircraft is BVLOS-ready and features a triple-redundant 5G-capable cellular communications module from Elsight as well as a secondary radio link with a 10 km range. The aircraft delivers mission endurance of up to 50 minutes and includes dual hot-swappable batteries for rapid relaunching.
The F-11 features a 3 kg (6.6 lbs) payload capacity and includes 12 mounting hardpoints across three areas on the drone. It can be equipped with a wide variety of payloads for true multi-mission performance, and is available out of the box with the following payload options:
Gremsy VIO gimbal (Sony Block 4K, FLIR Boson 640, and laser range finder)
Gremsy ZIO gimbal (4K hybrid 30x zoom, 20x optical, 12x digital)
Sierra-Olympia Ventus OGI MWIR gas detection camera
Workswell WIRIS Enterprise multispectral drone camera (Hybrid 30x zoom, wide optical, thermal, and laser rangefinder)
Sony A7R IV/V 60 MP camera gimbal
The AEGIS model of the Flyby F-11 also includes an Ouster OS-1 LiDAR payload for superior 360-degree obstacle avoidance and centimeter-level precision distance measurement for the utmost in safe operations under all lighting conditions.
Specifications:
Dimensions
990 mm diameter unfolded w/o props
585 x 380 mm L x W folded
300 mm height folded w/o landing gear
Landing gear 355 x 290 mm L x H
MTOW
9500 grams (20.1 lbs)
Max Payload
3000 grams (6.6 lbs)
Max Speed
56 km/h (35 mph) in Position & Altitude Modes
80 km/h (50 mph) in Sports Mode
Flight Time
50 mins (no payload)
Position Accuracy
RTK 1 cm + 1 ppm (Horizontal)