Ultra 2XL Heavy-Lifting Drone
The Ultra 2XL is a state-of-the-art heavy-lift UAS platform featuring a unique and highly stable coaxial rotor design. Driven by the certified and proven Rolls-Royce RR300 turbine engine, the powerful unmanned helicopter boasts a payload capacity of 1500 lbs and a range of up to 300 nautical miles. The system has been designed with TRL (Technology Readiness Level) 9 avionics as well as an advanced communications system for BVLOS (beyond visual line of sight) operations.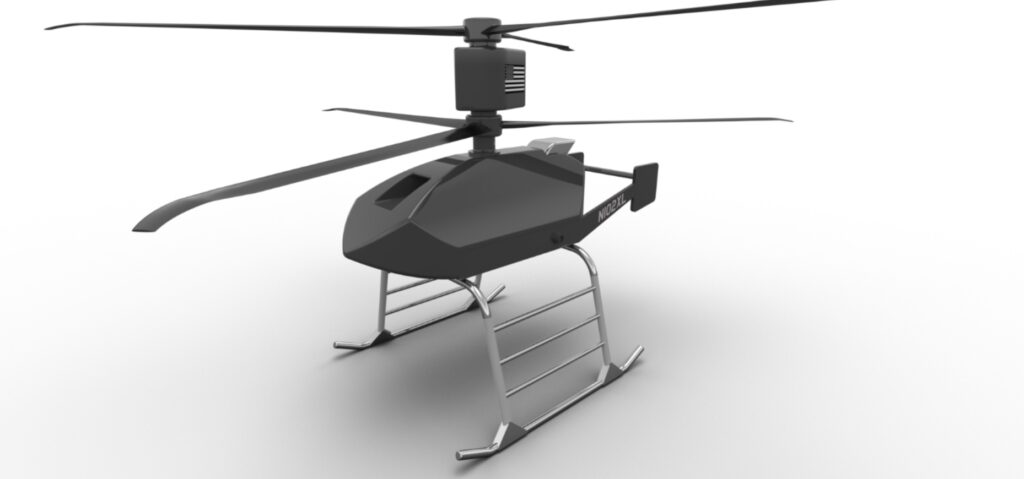 The coaxial rotor system provides a significant increase in stability and power-to-weight ratio compared to traditional designs. It also removes the need for a tail rotor, reducing the overall footprint and allowing two aircraft to be easily stored and transported in a 20ft container.
The multi-mission aircraft incorporates a quick-attachment system that enables it to be equipped with a wide variety of custom and off-the-shelf payloads and equipment, allowing it to undertake almost any mission you can think of.