AR3 Long-range VTOL UAV
The AR3 is a compact fixed-wing UAS designed for long-range vessel-based maritime and land missions. With an endurance of up to 16 hours and optional BLOS datalink, it is ideal for a range of extended operations such as ISTAR, border protection, artillery correction and infrastructure monitoring.

The catapult-launched system is easy to assemble and rapidly deployed, and can be operated with an extremely low logistical footprint. Payload options include multiple EO and IR sensors, laser illuminators, and communications relay systems.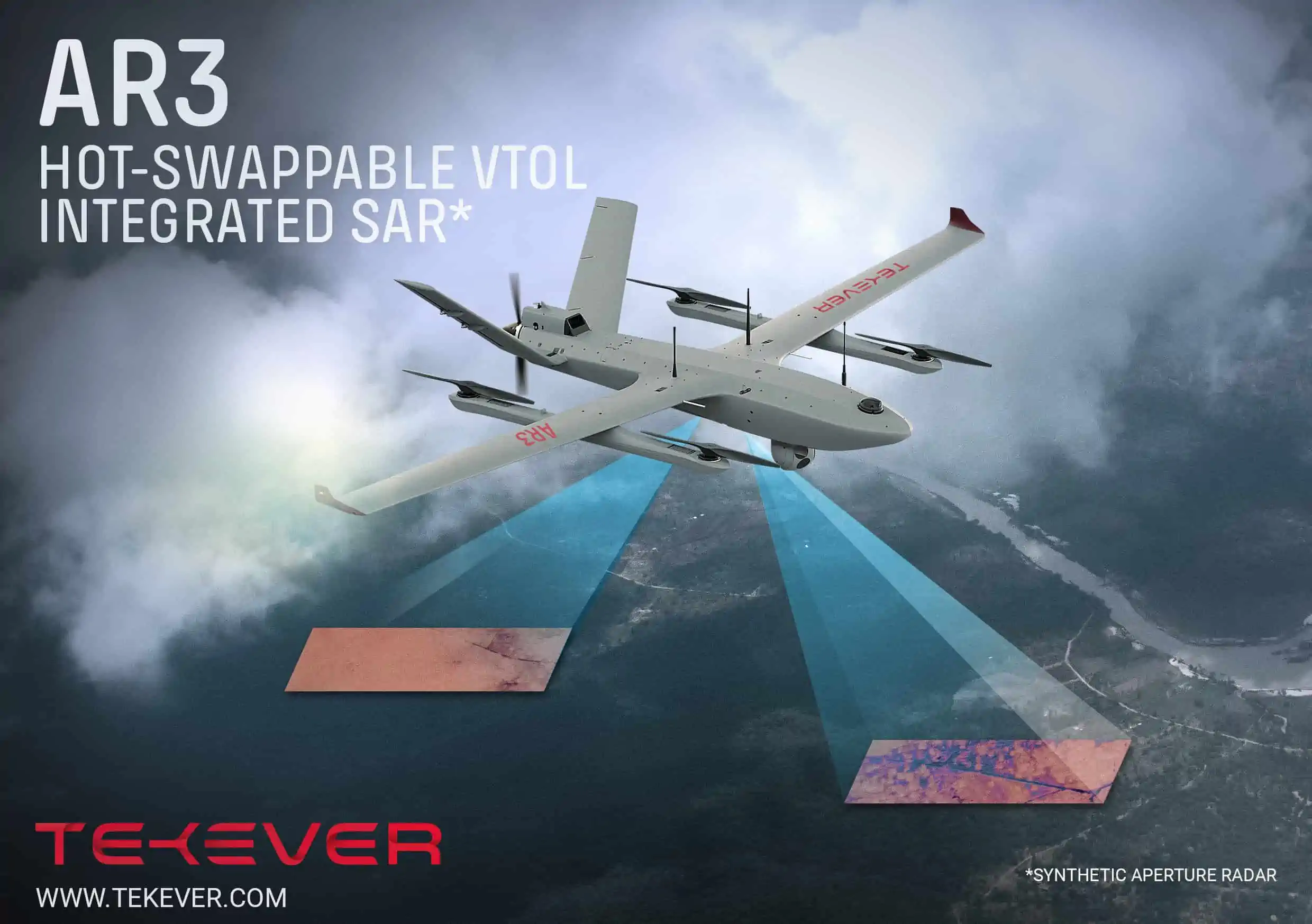 The AR3 is also available as a hot-swappable VTOL variant, providing additional deployment flexibility and further lowering the logistical footprint. The AR3 VTOL also includes an integrated SAR (synthetic aperture radar) payload.
Specifications:
| | | |
| --- | --- | --- |
| | Fixed-wing | VTOL |
| Dimensions: | 3.5 x 1.7 m | 3.5 x 1.9 m |
| MTOW: | 23 kg | 25 kg |
| Payload Capacity: | 4 kg | 4 kg |
| Cruise Speed: | 85 km/h | 75-90 km/h |
| Endurance: | 16 h | 8 h |