Acecore Zoe Quadcopter
Zoe is a highly portable quadcopter drone with a foldable design for easy transportation and deployment. With a maximum payload capacity of 5kg and flight times of up to 47 minutes, it can field a variety of payloads for maximum mission flexibility.
The rugged all-weather waterproof construction and tough carbon fibre design make Zoe a highly dependable system, even in winds of up to 29 knots.
A triple redundancy autopilot option provides even greater reliability for autonomous missions, and an auto-deploy parachute system facilitates safe operation even in the rare event of a critical failure. The George base station can be used to expand on the standard Futaba/ FrSky remote.
Zoe is an ideal choice for Search & Rescue missions, emergency response, aerial inspections and surveying.
Frame Dimensions (LxWxH)
700 x 700 x 495mm
700 x 300 x 270mm (folded)
Diameter with rotors
1310 mm
Maximum takeoff weight
11.95 kg / 26.35 lbs
Maximum payload weight
5 kg/ 11 lbs
Maximum flight time
47 mins
Zoe Endurance (x4)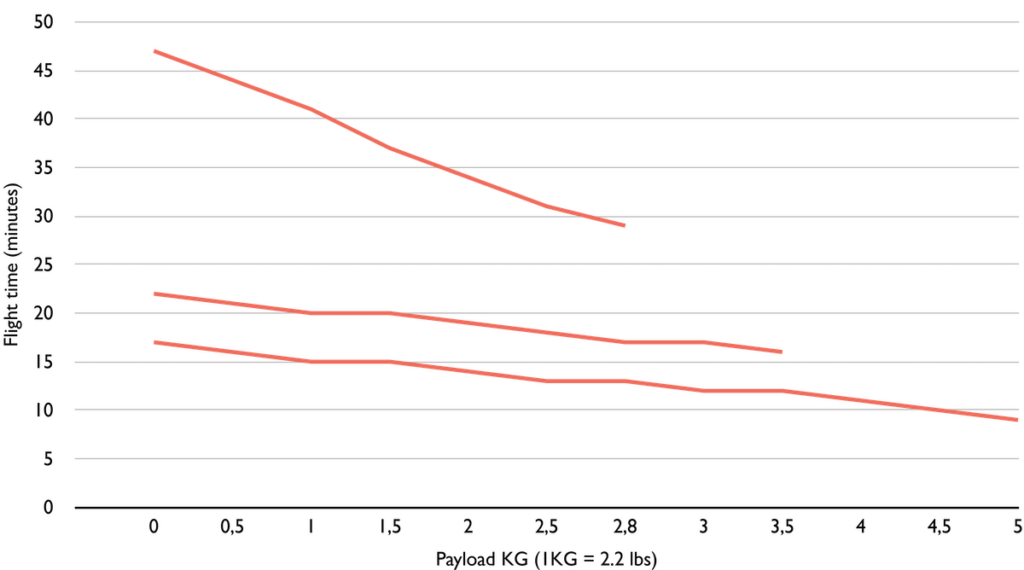 Zoe Performance (x8)
More stability
Redundancy