Spirit Coaxial Rotor VTOL UAS
The Spirit UAS is a unique VTOL UAS featuring a proven coaxial rotor design and a compact cylindrical body. With unmatched portability and modularity, the versatile drone can be carried in a backpack and quickly and easily deployed for a wide variety of mission-critical applications.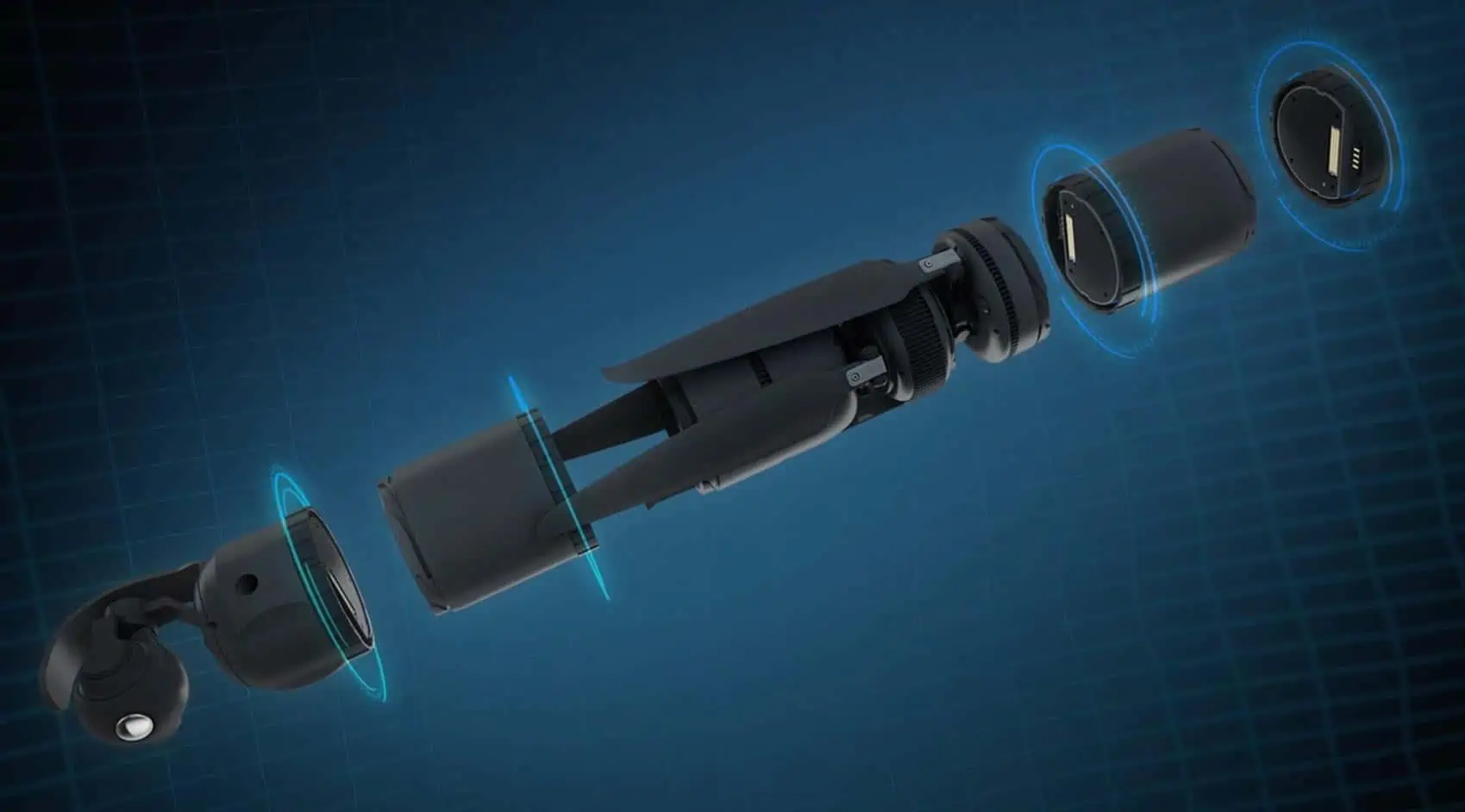 The rugged system is highly resilient in the face of even the most challenging conditions, including wind, rain, snow and sand. It features IP56-rated environmental protection, with additional MIL-810G options available.
Spirit features a convenient quick-twist payload attachment system with two connection points on the top and bottom of the drone. This allows the UAS to be configured for a range of missions with versatility that would not be possible with conventional drone designs.
Spirit's payload ecosystem is continually growing, with options including:
Dimensions (L x D)
257 x 106 mm (12 x 4.2 in) – no battery or payload
Weight
1.8 kg (4.0 lbs) – no battery or payload
MTOW
6.1 kg (13.5 lbs)
Payload & Battery Weight Capacity
4.3 kg (9.5 lbs)
Flight Endurance
Single battery: 38 minutes with no payload (16 minutes w/max payload)
Two batteries: 53 minutes with no payload (32 minutes w/max payload)
Max Speed
60 mph (27 m/s)
Max Altitude
5000 m (14600 ft)
Video Link
1080p @60/30 fps
720p @30 fps