MIDAS Counter UAS System (C-UAS)
MIDAS (Modular Intercept Drone Avionics Set) is an AI-enabled multirotor interceptor drone for effective low-collateral counter-UAS applications. Cued by radar, the autonomous system uses optical sensors to track targets and uses optical sensors to track targets and deploys a low-collateral rapid fire capability that is not harmful to humans beyond distances of 8 meters. With precise aiming that is independent of the direction of flight, MIDAS can defeat multiple small UAS targets in a single sortie.
The interceptor drone has been designed with an open architecture and includes quick-change modular rails for flexible payload integration, allowing you to future-proof it against as-yet unknown drone threats. MIDAS is part of a constantly evolving counter-UAS ecosystem that also includes fixed-wing and multi-rotor aerial targets as well as HIL (hardware-in-the-loop) simulation software for training and tactics development.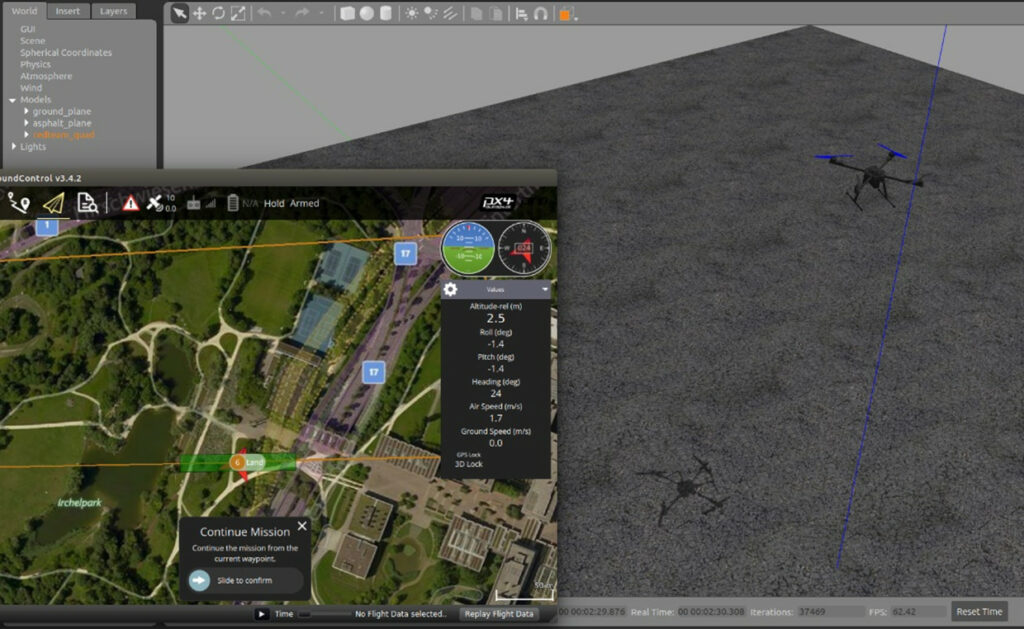 Aurora's counter-drone solutions feature intuitive ground control software that requires only minimal operator training, and can be customized to suit your organization's unique requirements.
Dimensions (L x W x H)
55 x 48 x 16" active
38 x 28 x 21" stored
Max Payload
9 kg (20 lbs)
Max Defeated Targets per Flight
16
Max Speed
30 m/s (70+ mph)
Max Flight Time
20 mins
Max Combat Radius
8 km (5 miles)