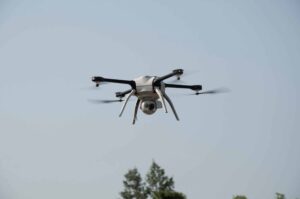 Aeryon Labs is the small Unmanned Aerial System (sUAS) provider at the center of major world events and international media stories. A recognized technology and industry leader, Aeryon Labs is the trusted partner of civil and military customers, resellers, and other commercial business partners around the globe.
Aeryon sUAS set the standard for immediate aerial intelligence gathering by anyone, anywhere, at anytime, for a wide range of military, public safety and commercial applications. Aeryon sUAS are Vertical Take-off and Landing (VTOL) systems – ideal for providing continuous eyes-on-target for situational awareness, operations in confined environments, collection of precise and detailed imagery, and low-risk launch and retrieval without peripheral equipment.
SkyRanger sUAS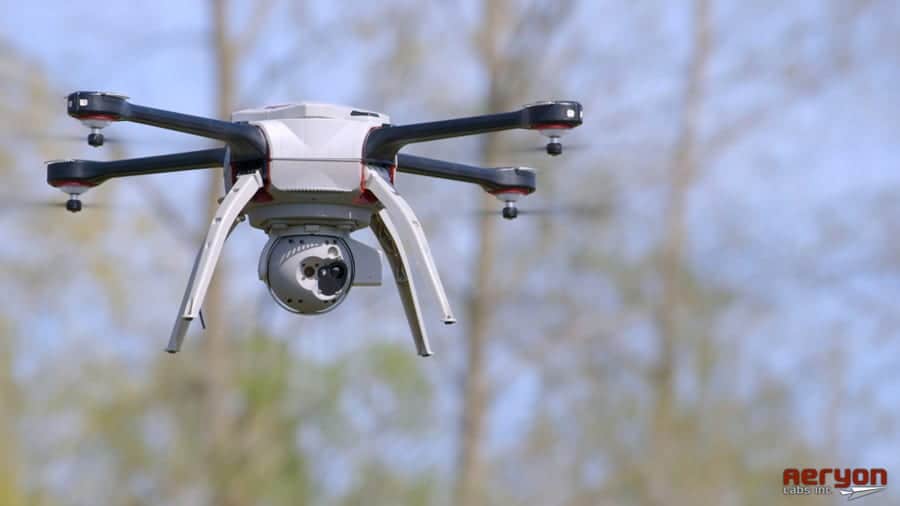 The Aeryon SkyRanger is a rugged quadrotor sUAS platform designed to government and military specifications, with fast, accurate and high-performance aerial imagery and data capture capabilities.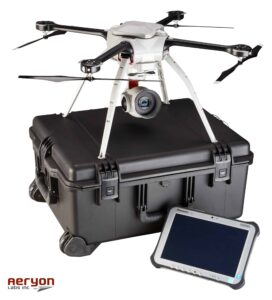 The SkyRanger features single-user VTOL operation without the need for any launch or recovery equipment, and can reliably perform in even the most demanding weather conditions, comfortably operating in environments too confined for fixed-wing UAVs and manned aircraft.
The innovative pre-assembled folding design protects the payload and can be assembled in seconds. The payload, battery and UAS limbs are all easily field-replaceable with no requirements for specialized tools. The intuitive touchscreen control interface requires minimal user training, allowing the operator to control navigation and cameras, and access dynamic fight plan mapping software.
More: Aeryon SkyRanger