New eyes for UAVs
"New Eyes for Industry" is Tamron's philosophy. This slogan is consistent with the company's position as a manufacturer of a wide range of precision optical equipment.
As a leading lens manufacturer, we are now using all our know-how to develop unique camera modules for applications like UAVs, where limitation of vibrations, compactness, low weight and highest optical performance are essential.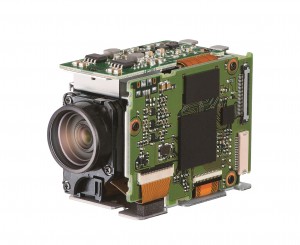 Our new camera module MP1010M-VC is equipped with optical vibration compensation (VC) for the first time in the industry which assures high-quality image stabilization when images are captured in a vibrating environment. The dimensions (31.9mm x 41.5mm x 58.4mm) and weight (approx. 77g) of MP1010M-VC are optimum for both recreational and commercial drone users. The video output is compatible with the industry-standard 1920 x 1080 Full HD.
Our proprietary optical design, advanced low-reflection coating technology, extensive engineering knowledge and in-house manufacturing know-hows, ensures superb image quality.
Regional Offices & Locations