OBSETECH is a leading provider of advanced observation components and opto-electronics systems for the aerospace and defense industries. With headquarters in Hong Kong and branches in Israel, USA and Europe, the company has established a reputation for delivering innovative and high-quality thermal camera products, that meet the demanding requirements of unmanned aerial vehicles (UAVs), unmanned ground vehicles (UGVs) and robotic applications.
Flexibility is one of the driving forces behind OBSETECH, enabling us to quickly create tailor-made drone thermography solutions that meet the unique needs of our customers.

Customized Thermal Imaging Cores & Optics
OBSETECH's main competencies include the design and manufacture of customized thermal imaging cores and optics, as well as the integration of these components into advanced systems for surveillance. The company also provides finished products such as thermal rifle scopes and thermal binoculars. The company's products are designed to meet the needs of system integrators in aerospace and defense industries, and are used in a wide range of applications, including airborne, ground, and naval systems.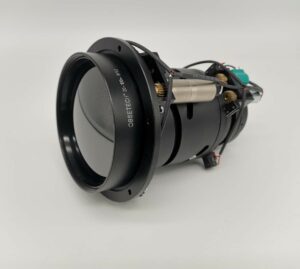 At OBSETECH, we take great pride in being able to contribute to global security through the provision of our advanced observation components and opto-electronics systems. We understand the importance of providing reliable and high-quality products to our customers and are honored to play a role in securing our world.
All of our products and UAV thermal cameras are designed and manufactured to meet the highest standards of quality and reliability, ensuring the best performance and longevity.