Overview
Industrial Drones & UAVs
Drones & UAVs for Industrial Applications
Unmanned Aircraft Systems (UAS) or drones, are used to inspect a wide variety of industrial applications. Unobtrusive and non-disruptive, drone aerial inspection minimises the risk to human life by undertaking vital mapping and assessment tasks in difficult to access areas, for example; the monitoring of equipment and structures at height, spanning vast uninhabited areas or within confined spaces.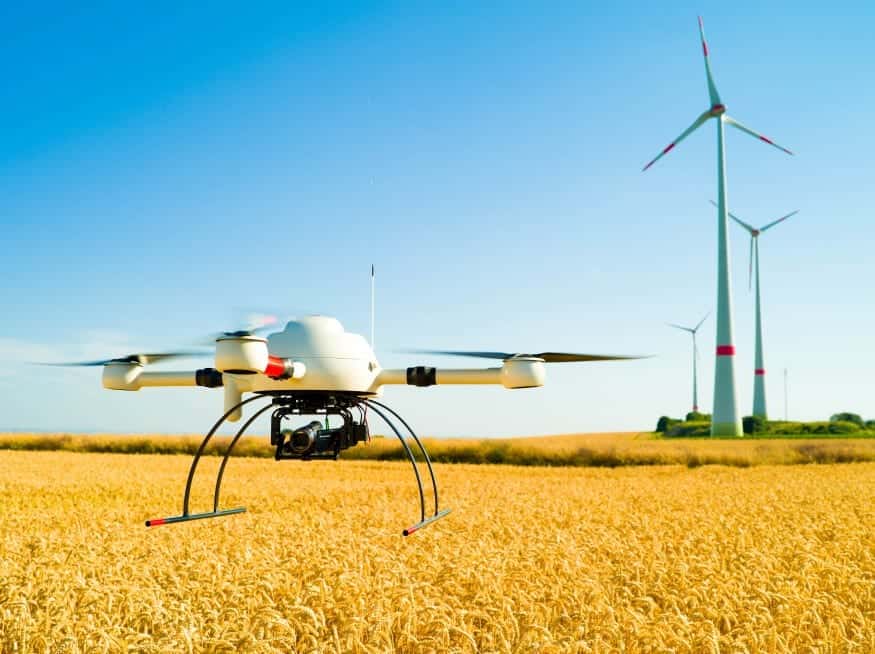 Commercial & Industrial Uses
Industries for which unmanned aerial vehicles (UAV) are particularly effective include the oil and gas industry, the construction industry, rail networks and communication providers.
Typical industrial applications include the inspection, mapping & surveying of:
Oil and gas pipelines
Powerlines
Railroads
Roof
Wind turbines
Solar panels
Bridges
Nuclear facilities
Utilities
Tanks and confined spaces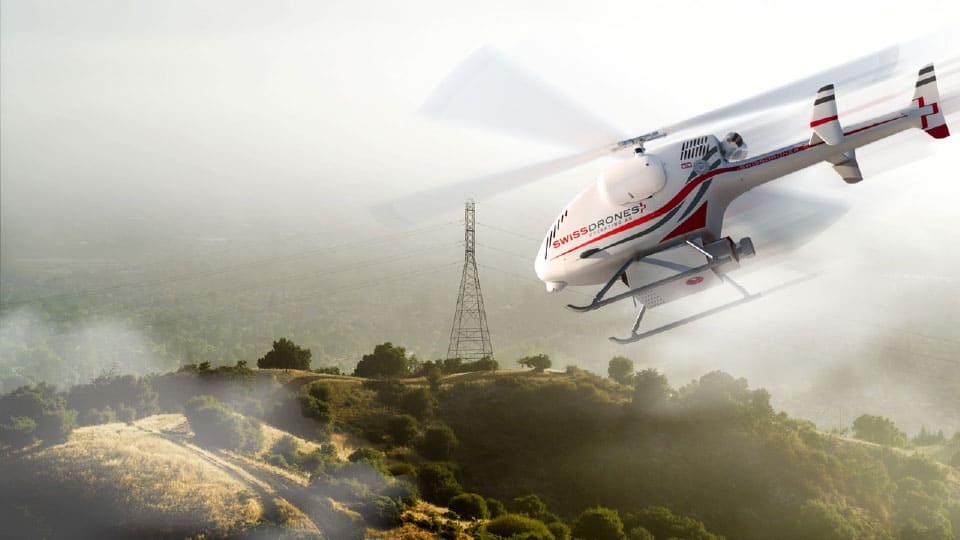 Industrial Drone Imaging Technology
Capable of close range, low level flight, industrial inspection drones can be equipped with varying payloads including; multispectral cameras, LiDAR payloads, photogrammetry solutions, Electro Optical/Infrared (EO/IR) sensors, emissions monitoring hardware and thermal imagery cameras.
Enabling real-time surveillance using:
Infrared imagery
Thermal imagery
High definition video
High resolution pictures
Point cloud data
Drones and UAS are faster and more cost effective than using helicopters and manned aircraft. With the ability to fly much lower to the ground than standard manned aircraft, VTOL industrial drones can also hover in place, making them ideally suited to regular maintenance inspections, risk monitoring and assessment for repair missions.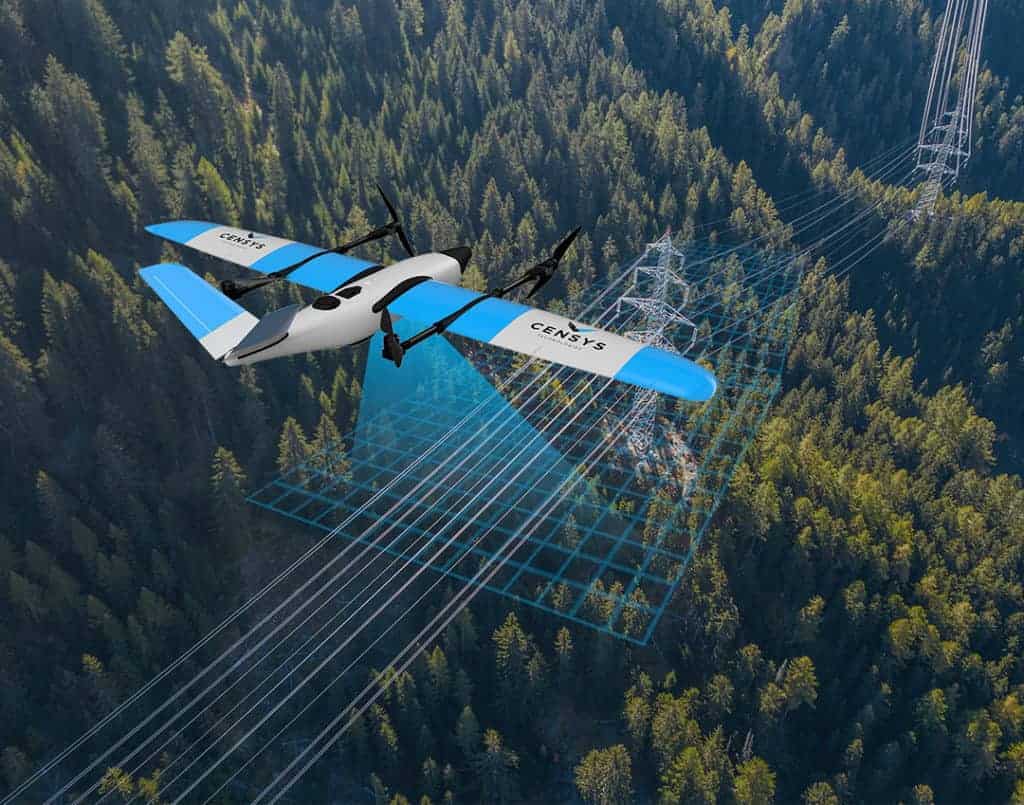 Types of Industrial Drone
Fixed Wing Industrial UAV
Fixed wing drones are suited to vast area inspection. Capable of long flight times, they can cover considerable distances in a single flight. Typically fixed wing UAVs require a reasonable footprint for take-off and landing, making them suited to agricultural and pipeline inspection, although depending on the UAV, not so suited to launch at sea.
VTOL Inspection Drones
VTOL (vertical take-off and landing) drones have no requirement for a large take-off and landing area, however they traditionally have a shorter operational flight time than fixed wing UAVs. This is countered by the VTOL ability to hover in place and the wide variety of VTOL drones available for commercial and industrial applications, including: quadcopters, multirotors and unmanned helicopters.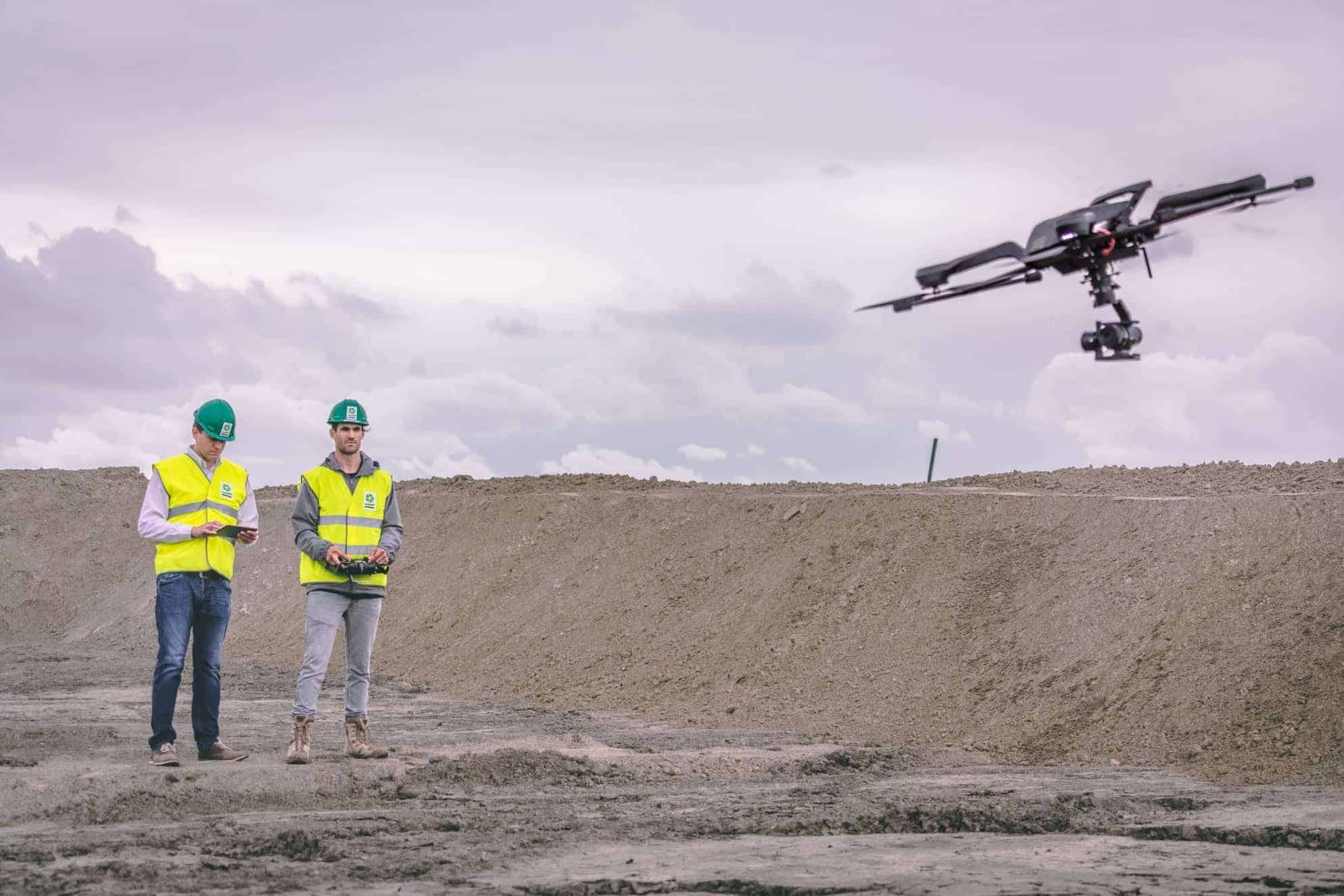 Advantages of Industrial Drones
Equipped with obstacle avoidance capabilities drones can navigate very close to structures, including cliff and mountain faces, towers and bridges. Advantages of utilising unmanned technology for industrial applications include:
Greatly reduced risk to workers
Reduced shutdown times
Minimal environmental impact
High resolution, real-time data capture
Cost effective solutions compared to helicopters and manned flights
Low level flight capability
Frequently Asked Questions
What industries are currently using drones as part of their business model?
Industrial drones are already proving an efficient and cost effective solution for many industries such as: construction, agriculture, oil and gas, renewable fuels, mining and forestry.
How do oil companies use drones?
Drones are revolutionising the oil and gas industry by:
Facilitating safe and efficient monitoring and management of assets.
Conducting routine inspections faster and with less risk.
Increasing situational awareness with the use of live video streaming.
Using thermal cameras to identify potential hazards.
Accessing hard to reach areas such as offshore platforms and storage tanks.
Supporting emergency responders in the event of fires, breakages and leaks.
A variety of remotely operated vehicles, including underwater ROVs and UUVs, can quickly assist oil companies with all of this and more, with less risk to human life and at a fraction of the cost.
Platinum Partners
Gold Partners
Silver Partners