Search and Rescue Drones (SAR)
Find Search and Rescue Drone Manufacturers; SAR Drones, search and rescue UAVs, first responder drones, lifeguard drones, as well as quadcopters, unmanned helicopters and autonomous boats used for SAR operations.
Overview
Search and Rescue Drones (SAR)
Search and rescue (SAR) drones assist in the location of people in distress or potential danger, or vessels that may be lost at sea or unable to manoeuvre. SAR drones and lifeguard drones may be deployed in the aftermath of a disaster, or to search vast or difficult terrain such as wilderness and mountainous regions.
The use of SAR drones for search and rescue mission is typically much less costly than helicopters or manned aircraft, which can be more expensive to run and slower to deploy. Search and rescue UAVs are relatively quick and easy to deploy in situations when time is of the essence, and allow first responders to keep out of harm's way. In addition to locating missing persons, they can also be used to identify potential hazards in the search area before a ground team is sent in.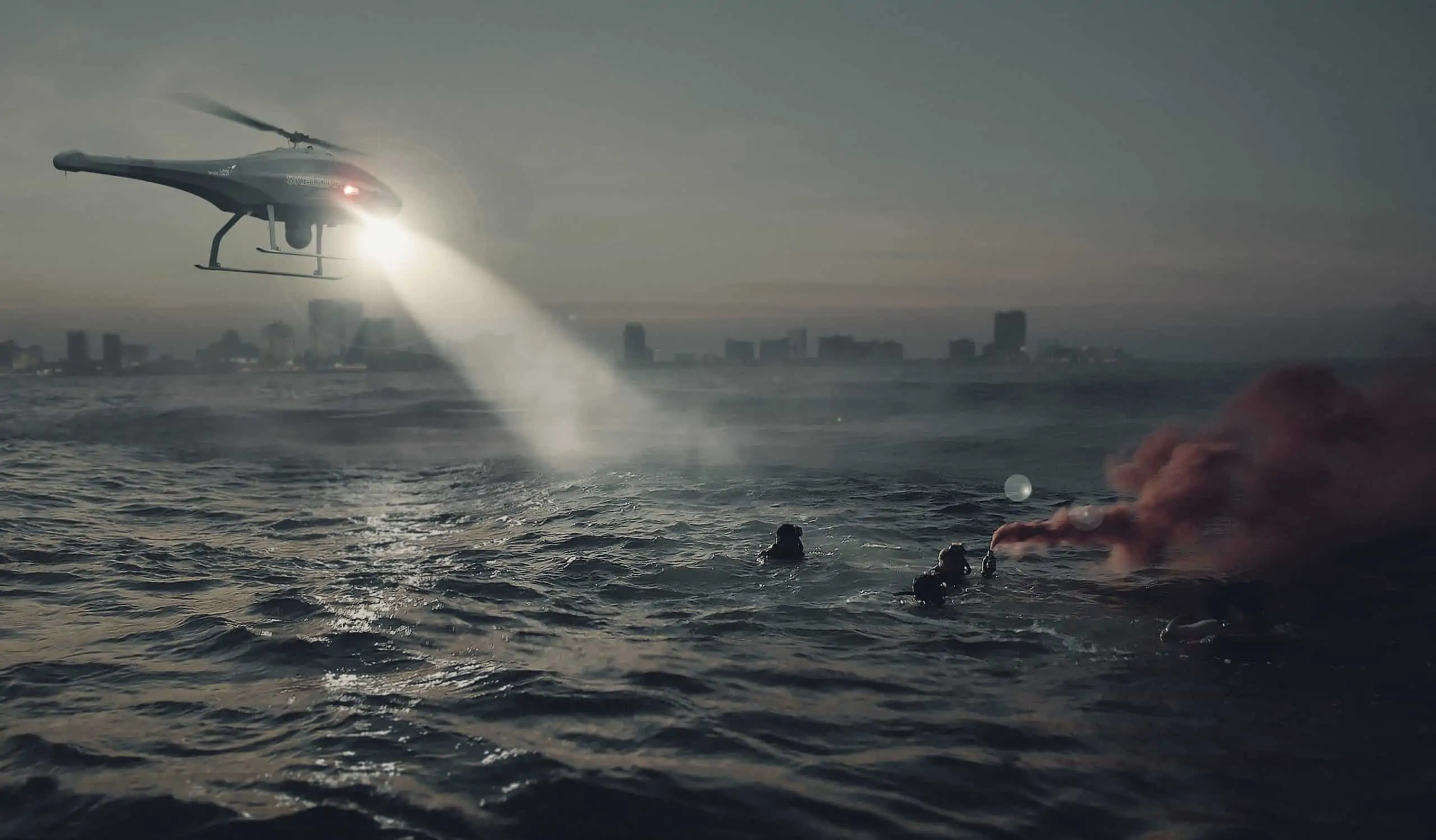 Search and Rescue Drone Platforms
Search and rescue unmanned aerial vehicles; fixed-wing UAVs, quadcopters, multirotors and unmanned helicopters, have different advantages and disadvantages when carrying out search and rescue missions. Fixed-wing search and rescue UAVs can generally fly faster and operate at higher altitudes than search and rescue quadcopters and multirotors. Due to being more efficient, they can operate for longer and thus have greater range.
Multirotor UAVs and unmanned helicopters have vertical take-off and landing (VTOL) capabilities and can be launched from a much more restricted area, with no need for a runway or launch mechanism such as a catapult. Multirotor SAR drones are more manoeuvrable than fixed-wing platforms, and can hover in place to provide a highly stable imaging platform.
Hybrid VTOL UAV platforms take off using rotors and then transition to forward flight. This gives hybrid VTOL search and rescue drones the small operational footprint advantages of a multirotor SAR drone, as well as the extended range and coverage of a fixed-wing search and rescue UAV.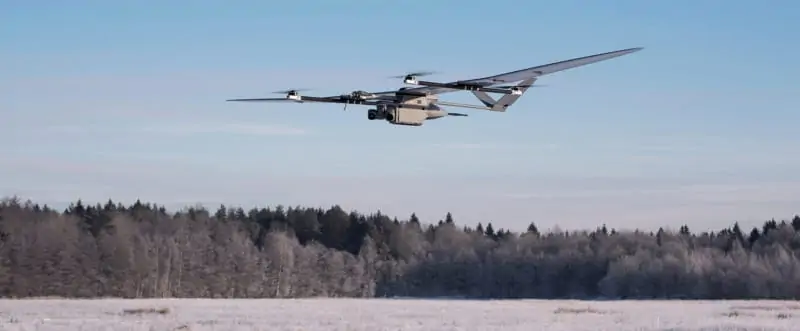 SAR Drone Capabilities
Drones used in SAR environments may require some form of built-in sense-and-avoid capabilities, in order to reduce the risk of collisions with objects such as trees, power lines and helicopters. This is especially true of UAVs that operate autonomously, which may be required in mountainous or urban regions or other areas that may make it difficult to maintain radio links.
When operating in such regions, or in terrain or stretches of water that cover vast areas, SAR drones may also need to operate beyond visual line of sight (BVLOS).

Search and Rescue UAV Control and Payloads
Search and rescue UAVs may be controlled via a handheld ground control station on a device such as a mobile phone, laptop or tablet, or via a fixed operations centre. The drone control software may provide direct remote control, as well as waypoint setting and search area selection functionality in order for users to create exhaustive search patterns. Live feeds of the drone's payloads may also be monitored via the software.
SAR drones may carry a variety of payloads, including thermal and visual cameras, mobile phone detection systems, and devices that can drop essential items such as radios, food and water, medicine and life preservers.
In addition to live video feeds, still imagery is also useful in search and rescue missions, as the resolution of RGB photography cameras is generally much higher than that of video cameras. Images can be sent back to the ground control station in order to create maps of the terrain that are based on up-to-the-minute intelligence. Maps created using precise geospatial analysis software can be integrated with algorithms that indicate high-probability search areas based on the target's last known location and direction of travel.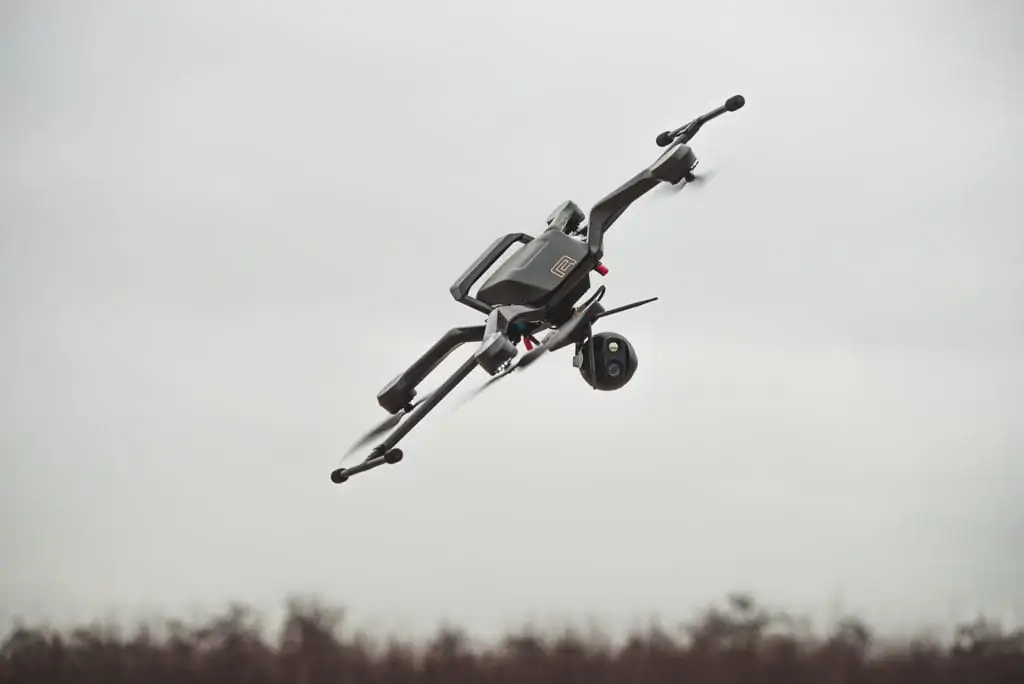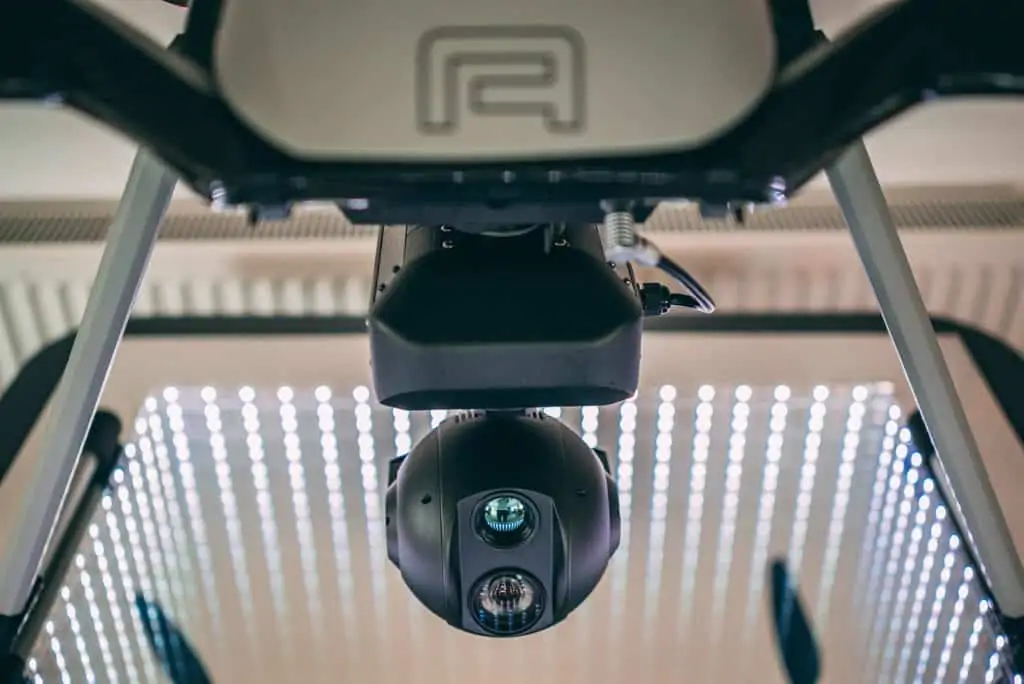 Platinum Partners
Gold Partners
Silver Partners