AR5 Fixed-Wing UAS
The Tekever AR5 is a state-of-the-art medium-altitude and medium-endurance fixed wing UAS optimized for ISR (intelligence, surveillance and reconnaissance), border patrol, search and rescue, and other critical maritime missions.

The SATCOM-enabled unmanned aircraft is capable of BRLOS (beyond radio line of sight) operation with effectively unlimited communications range. It is equipped with redundant critical flight systems, including twin engines, and automatic takeoff and landing capabilities.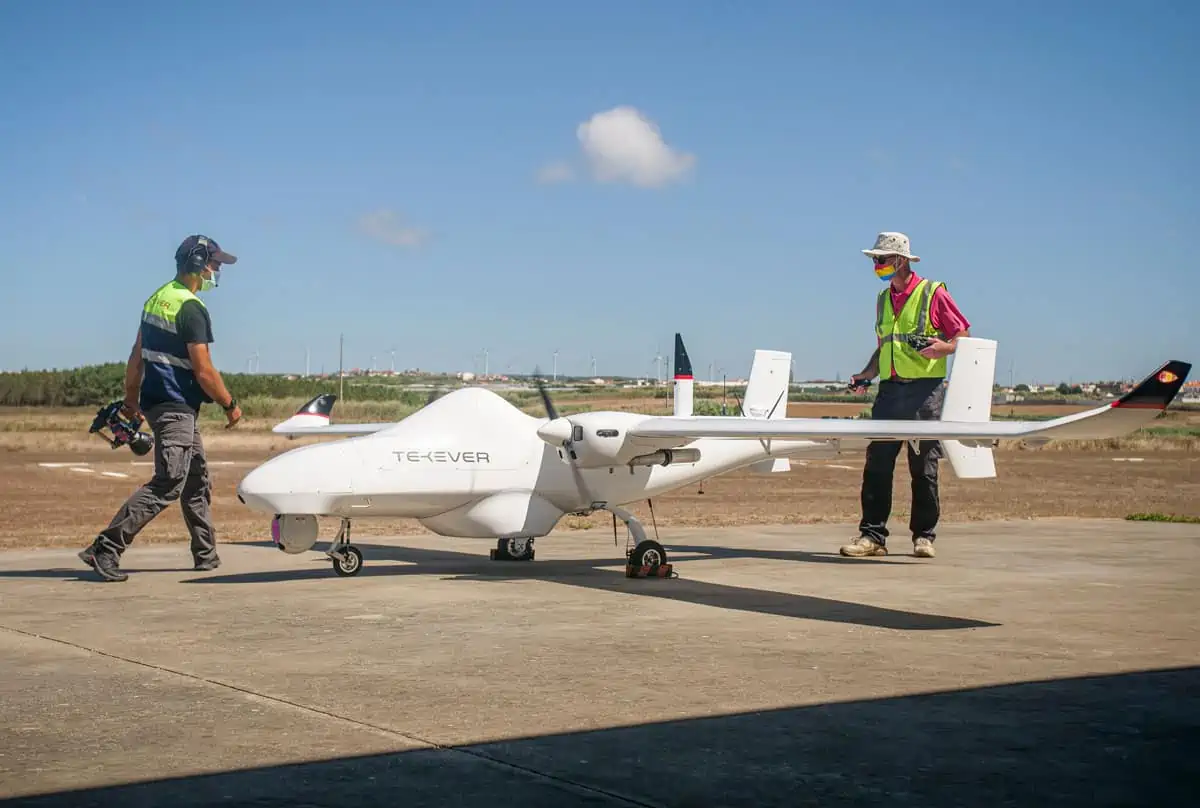 Featuring a flexible architecture, the AR5 can be equipped with a wide range of sensors and payloads, including multiple EO/IR sensors, maritime radar, SAR (synthetic aperture radar), SIGINT and AIS. It can also be fitted with a liferaft drop capability.
Specifications:
| | |
| --- | --- |
| Dimensions: | 7.3 x 4 m |
| MTOW: | 180 kg |
| Payload Capacity: | 50 kg |
| Endurance: | 12 h |
| Cruise Speed: | 100 km/h |