Sonardyne is a leading global provider of marine acoustic, inertial, optical and sonar technologies for tracking, communication, and positioning of surface and underwater unmanned robotic platforms, such as USVs, AUVs, and ROVs.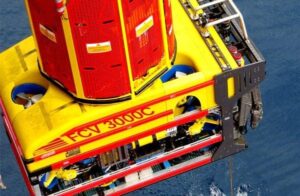 Our products equip surface and subsea unmanned and autonomous platforms (unmanned surface vehicles, autonomous underwater vehicles, remotely operated vehicles) to undertake a wide variety of missions, including military, exploration, surveying, and oil & gas.
In addition to a wide range of off-the-shelf and OEM underwater equipment, we also provide a complete custom engineering service for clients' unique subsea vehicle tracking projects.  Based on over 40 years of subsea inertial navigation experience, our team will handle design, prototyping, manufacture, testing and training. Please get in touch with your requirements.