Physical Logic is an expert developer and manufacturer of MEMS accelerometers for inertial sensing and navigation.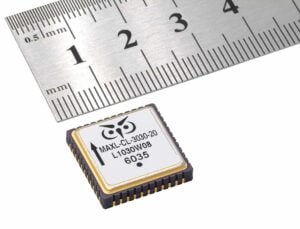 Their low C-SWaP (cost, size, weight and power) open and closed loop sensors are ideal for a wide range of various aerospace, land and maritime systems for defense and industrial applications, such as UAVs (unmanned aerial vehicles) UGVs (unmanned ground vehicles) and other robotic platforms.
Physical Logic's MEMS accelerometers are manufactured at a state-of-the-art in-house production facility, featuring fully-qualified high-capacity assembly and test lines and supporting our strategic approach of continuous growth and strengthening of our technological capabilities. All Physical Logic manufacturing processes are fully AS9100D and ISO9001-2015 compliant.