Fusion Reflex
Fusion Reflex is a cutting-edge multirotor drone flight controller that combines rapid integration, versatility in connectivity, and enhanced flight performance to provide an unmatched next-generation solution. Based on the latest developments in state estimation, flight control, and fault tolerance, it is designed for commercial OEMs looking to create groundbreaking and future-proof drone platforms to unlock new markets and applications.
The UAV flight controller uses a flexible implementation of Unscented Kalman Filtering (UKF), allowing additional sensors and state variables to be added easily in order utilize all available information. Advanced Incremental Nonlinear Dynamic Inversion (INDI) enables drones to execute precise and aggressive manoeuvres and effectively cancel dynamic factors such as gust wind disturbances.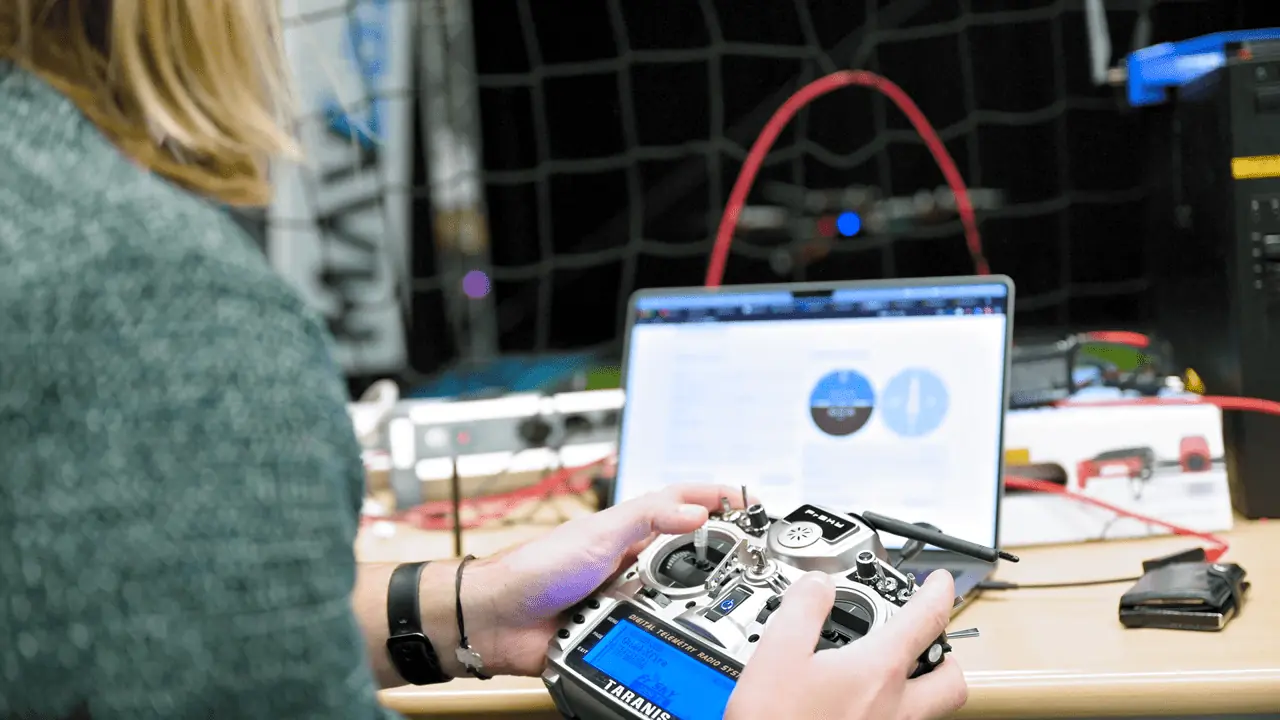 To provide an additional layer of safety, a robust fault-tolerant control system rapidly detects rotor failures and steers the drone away from danger. The aircraft can then land safely even with the complete loss of a rotor.
The Fusion Reflex software runs on top of a Linux-based system and is written from the ground up in Rust. An isolated modular architecture approach ensures that a bug in one process will not affect others, allowing individual modules to be immediately restarted while the drone keeps flying.
Fusion Reflex is fully compatible with QGroundControl and other software that requires MAVLink communications. The system exceeds the required standards for FAA Part 107 waivers, and also meets EU requirements for the SAIL 5 & 6 categories of high-risk drone operations.
Specifications:
Dimensions
107 x 52 x 18 mm
Weight
100g
Power Input
2x redundant 5V inputs
Sensors
Triple redundant IMUs
Barometer
Real-time clock
Processors & Memory
1.2 GHz 64-bit ARM Cortex A53 processor with four cores
1 GB RAM
32 GB flash storage
Separate 100 MHz ARM Cortex-M4 processor for I/O signals and ESC rpm control
Connectivity
2x independent I²C buses
2x independent UART/serial ports
CAN bus with two connectors
2x USB ports
4x analog inputs (0–5V) (two per redundant power input)
SPI port (for extension modules)
16x I/O pins for ESCs, with support for Bidirectional DShot
4x I/O pins for serial protocols such as SBus, S.Port or F.Port
8x additional general purpose I/O pins
Built-in 2.4GHz WiFi