Drone Flight Control Software for Safe Operation of Unmanned Aerial Vehicles
Find manufacturers of Drone Flight Control Software, including artificial intelligence and collision avoidance software for UAV, UAS, RPAS & Unmanned Helicopters
Overview
Drone Flight Control Software for Safe Operation of Unmanned Aerial Vehicles
UAV Flight Control Software
Drone control software enables safe precision operation of unmanned aerial vehicles (UAVs, UAS, RPAS). A wide range of features and control interfaces enables flight control software to be used for drone navigation and ground control as well as payload and autopilot management. UAV flight control software can also feature monitoring and security settings used to minimise the risk of failure, accident or cyber-attack.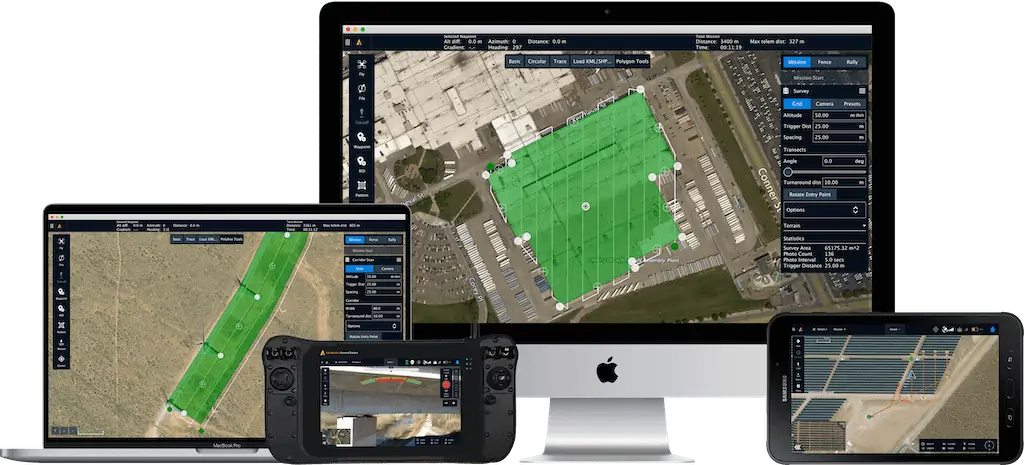 Ai-based Flight Control Technology
Drone control software systems often use sophisticated AI and machine vision to avoid collisions and obstacles even within GPS-denied environments. Drone controller software allows for a variety of secure communication methods such as 4G LTE, Wi-Fi, Bluetooth or satellite and can also monitor the UAV status and flag potential issues to enable preventative maintenance for maximum reliability.
Autonomous Mission Flight Control Software
UAV flight control software packages can include autopilot and payload management options enabling autonomous missions with cameras and other payloads controlled easily from the ground or carrying out pre-programmed functions. Fleet drone control software allows operators to control a whole fleet of drones from a single cloud-based platform.
Platinum Partners
Gold Partners
Silver Partners