Draganflyer Commander2
The Draganflyer Commander2 is a versatile long-endurance sUAS (small unmanned aerial system) that can be equipped with a variety of interchangeable payloads, and is ideal for capturing high-resolution imagery for a wide variety of applications including agriculture, public safety, mining, and aerial mapping and modeling.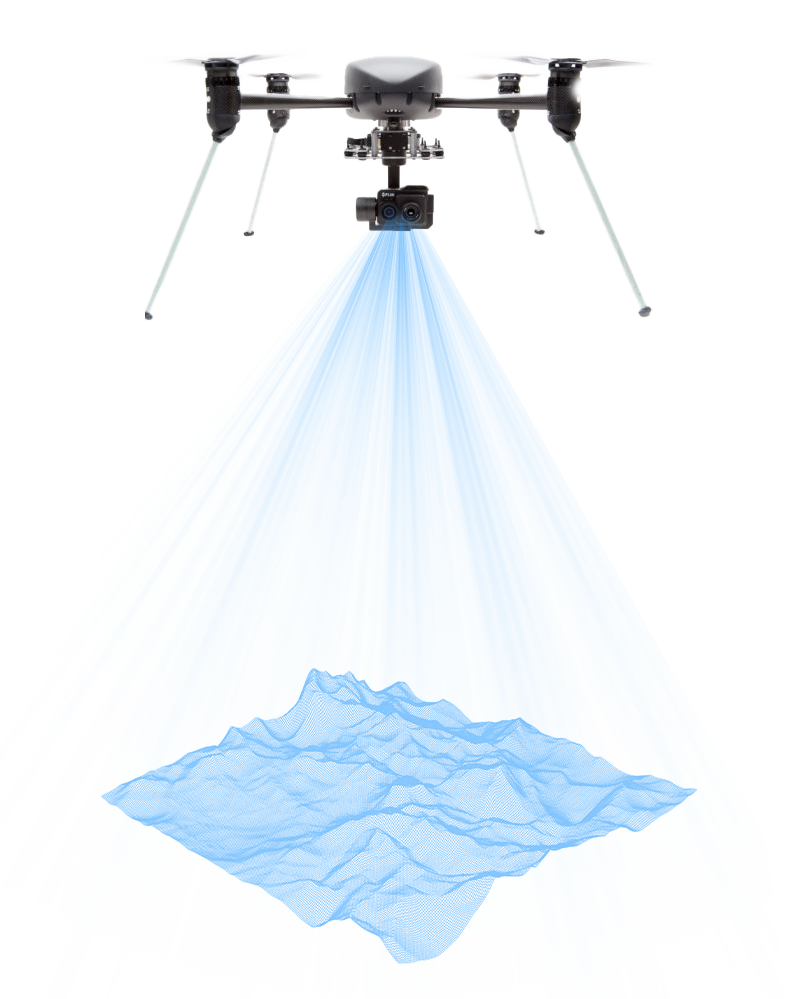 The system can be provided as a turnkey product in a number of standard configurations that are ready to go out of the box, and can also be customized by Draganfly to provide a bespoke solution to suit unique operational requirements. The Commander2 can be equipped with a range of state-of-the-art payloads including RGB optical zoom cameras, multispectral and hyperspectral sensors, and thermal imaging systems.
The system has been created with data sensitivity and secure data transmission as a top priority, and is manufactured and supported exclusively from within North America. The Commander2 incorporates powerful MAVLink-based flight planning software for both fully and semi-automated operations, and can also be flown manually. An optional PPK/RTK GPS system and base station are available for enhanced accuracy during data collection.
Specifications:
Dimensions
Width 87.3cm (34.4in)
Length 87.3cm (34.4in)
Top diameter 107cm (42in)
Height 29.46cm (11.6in)
Max Payload Weight
1 kg (2.2 lbs)
Max Takeoff Weight
3.75 kg (8.26 lbs)
Max Airspeed
18 m/s (64 km/h)
Typical Flight Time
30 mins with payload
Operating Ceiling
2438m (8000 ft) ASL