Alta X – Folding Quadcopter
The Alta X is the sixth generation of our tough industrial inspection drone ecosystem. Designed and manufactured in the U.S.A., the all-electric drone delivers superior flight performance and can carry up to 35lbs of usable payload.
Unique Portable Drone Design
The easy-to-deploy system can fold to half its normal size with the push of a button, making it single-person packable and portable.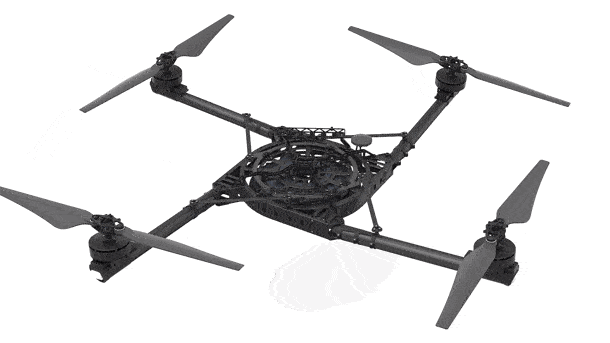 The durable electric quadcopter features our proprietary ActiveBlade design, reducing vibrations to 1/5th of their normal level. This results in lower fatigue on components, longer motor bearing life, better flight performance, and smoother camera footage.
Easy payload integration for multi-mission operations
With a quick-release system on both the top and bottom, the Alta X can be integrated with almost any payload to suit a wide range of mission requirements.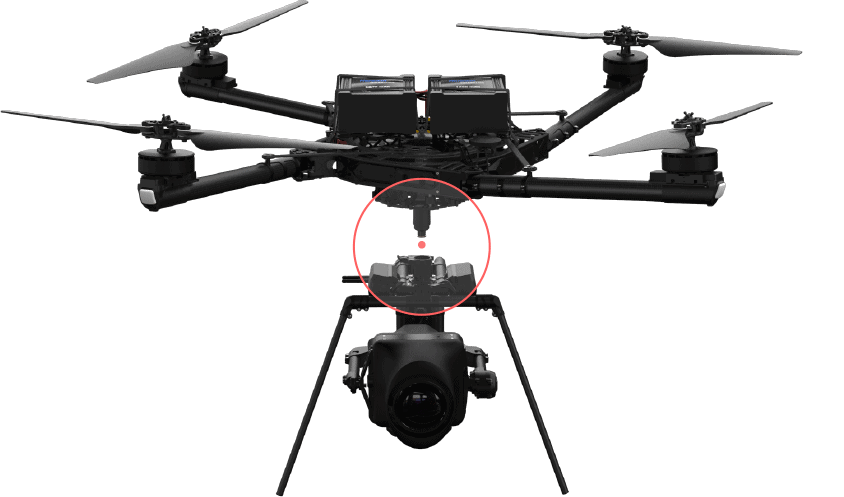 The drone's expansion hub features three battery voltage power outputs and optional 5V and 12V DC to DC converters to power your payloads. In addition, it also provides UART, USB-C, I2C and CAN connectivity for easy access.
Alta X's software stack is just as flexible as its hardware, integrating the Auterion Enterprise PX4 operating system and flight controller. It also supports MAVSDK, allowing custom software to be deployed from the ground via radio, or onboard via an expansion computer.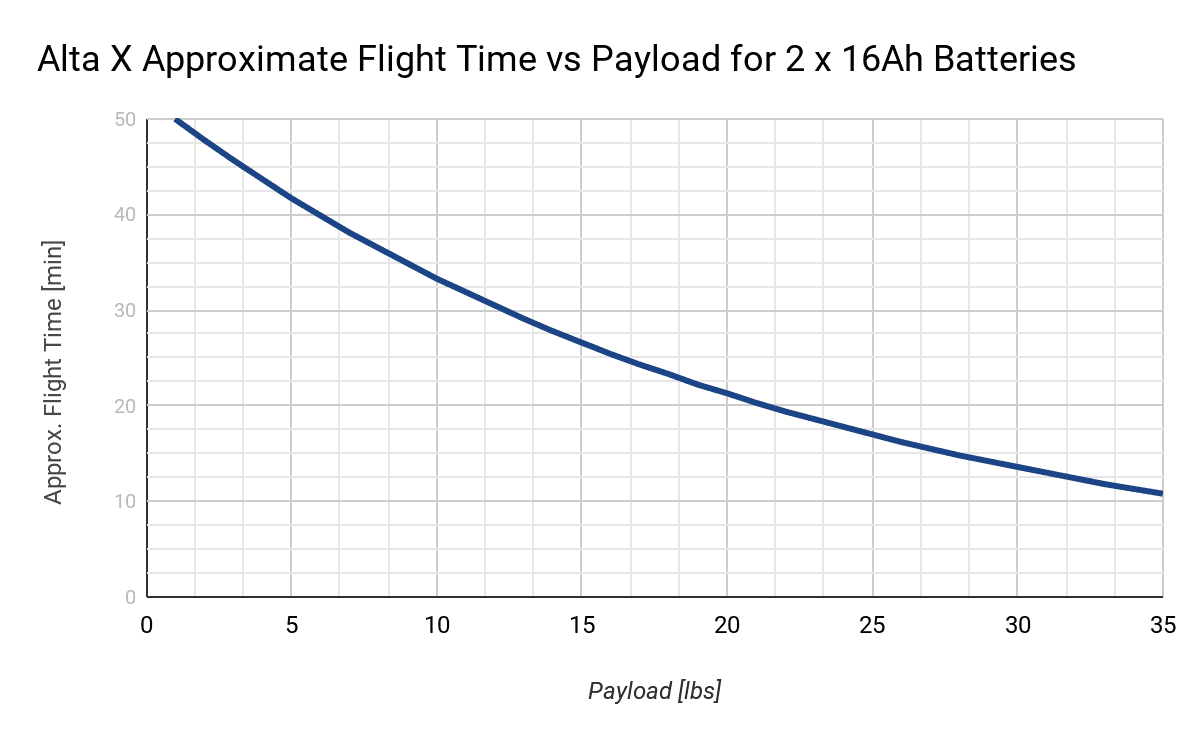 Examples of the Alta X's payload capabilities and flight endurance include:
Carrying state–of-the-art LiDAR sensors originally designed for full-size helicopters, for over 30 minutes
Flying a Phase One 100MP camera for over 25 minutes
20 minute flight times and perfectly stable images at 240mm with the Mōvi Carbon live broadcast camera
Flying cinema-grade LED lighting for over 20 minutes
Robust testing for the ultimate in reliability
We have put Alta X through a rigorous testing program to ensure continued reliability under the most challenging of conditions. 69 individual tests were carried out during the development of the platform, covering everything from mechanical wear and tear to software validation.
Over 500 hours of real-world and simulated flight testing were also performed, pushing the professional electric drone to limits beyond anything encountered in customer use.
Unfolded Diameter
1415 mm (not including props)
2273 mm (including props)
Folded Diameter
877 mm
Height
387 mm
Standard Empty Weight
10.4 kg
Maximum Payload
15.9 kg
Flight Time
50 minutes with no payload
22 minutes with 20 lb payload
Operating Temperature Range
-20 to +50 degrees C