Botlink XRD2
The Botlink XRD2 is a command and control (C2) solution for UAS (unmanned aerial systems) that enables BVLOS operations via cellular communication from almost anywhere in the world. Utilising 4G LTE with 3G backup, the system features a socketed cellular modem that can be swapped out to ensure compatibility with different carriers in different countries.
The solution consists of Windows or Mac software and a lightweight compact module that easily interfaces with the drone autopilot, allowing you to read live data, track telemetry, and control multiple UAVs. All communication between the XRD2, cloud services, and software are encrypted using 128 or 256-bit TLS, and all connections are authenticated for maximum security.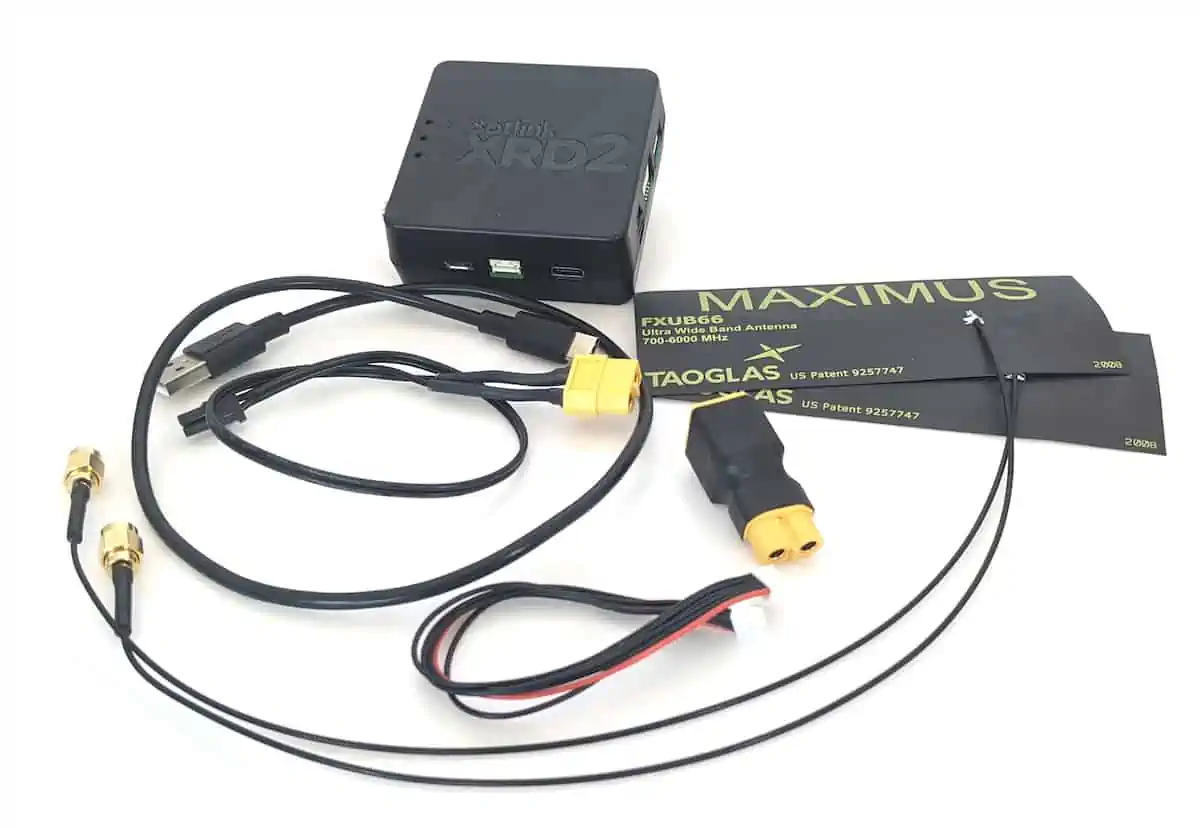 The Botlink XRD2 package includes an optional 1080p camera and supports out-of-the-box video streaming over 4G LTE. Video can be downsampled to the minimum necessary quality to minimize data transmission rates.
Specifications:
Dimensions (HxWxD):
25.4 x 68.6 x 68.6 mm (1.0 x 2.7 x 2.7")
Weight:
54g (1.9 oz) w/o enclosure
88g (3.1 oz) w/ enclosure
Power:
4.5W (typical)
Up to 20.5W + 2.5W per USB Port (peak)
Throughput:
150 Mbps download/42 Mbps upload
Camera:
SONY 2MP IMX291
30fps @ 1920×1080 max frame rate
Interfaces:
2x USB3.0, 2x GbE, PCIe, HDMI