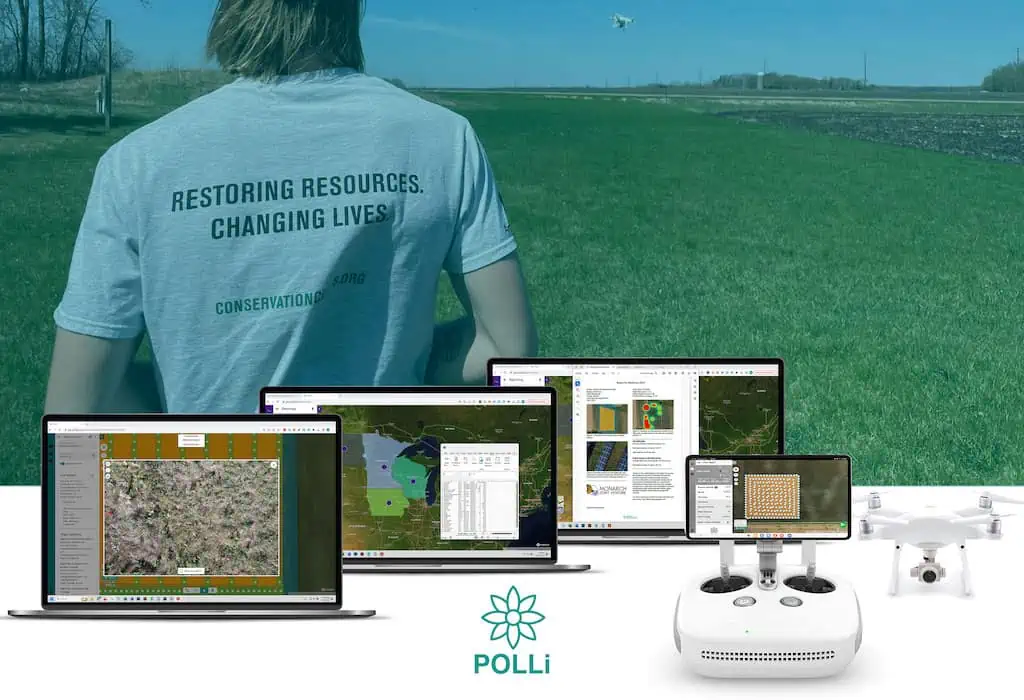 Botlink, in collaboration with Simple Business Automation (SBA), has released the POLLi monarch conservation software platform.
POLLi is a one-of-a-kind product that supports data collection and analysis by utilizing automated drone operations for image collection, machine-learning cloud computing for object detection, and in-depth online software for image analysis and reporting.
POLLi was developed in close collaboration with the Monarch Joint Venture (MJV), which facilitates a national partnership network of federal and state agencies, non-governmental organizations, businesses, and academic programs working together to protect monarchs and other pollinators.
MJV pinpointed the necessity to enhance the efficiency and scalability of monarch habitat monitoring across the North American range due to the labor-intensive nature of manual field counts.
The POLLi Flight application was tested rigorously throughout the summer of 2023, flying for hundreds of hours while collecting thousands of photos. Thousands of images have passed through the POLLi cloud application, and the AI models have identified tens of thousands of individual milkweed plants across the Upper Midwest.
The heart of the POLLi platform is its algorithms. Developing the object detection capabilities to find common milkweed across large areas in a sea of different plants with high accuracy is a key differentiator of the product. This unique feature contributes to massive efficiencies that have never before been possible.
Development of POLLi is ongoing, including new machine learning algorithms that will enable POLLi to identify new plant species in the near future, as well as other objects captured with drone photography.
When asked to describe the effects of this new technology Wendy Caldwell, Executive Director of Monarch Joint Venture, said; "This technology innovation extends its reach beyond the charismatic monarch butterfly. When seamlessly integrated into conservation research, it equips us with advanced tools to precisely assess habitat quality and distribution, enabling more strategic resource allocation for the protection of a diverse range of plants and animals. We're honored to be part of this pioneering effort to design innovative technology solutions for conservation."
"Development of the POLLi software platform seems like the culmination of everything Botlink has developed in the past," said Matt Sather, general manager of Botlink. "The team's experience in developing drone flight software, robust cloud APIs for image processing, and frontend user interfaces for analyzing data, came together into a single product. A lot of long hours went into POLLi, and I think it's something the entire team should be incredibly proud of."