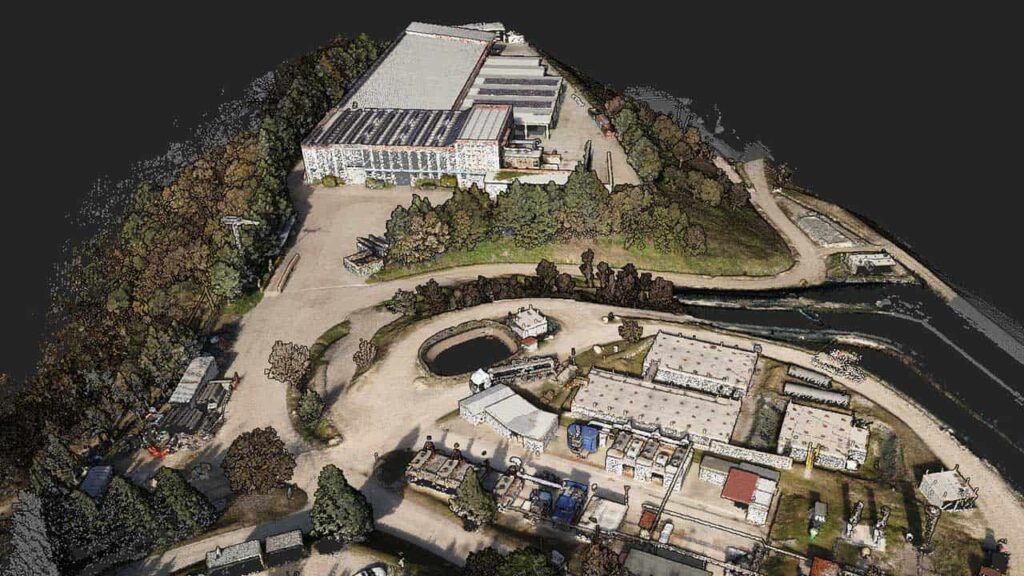 YellowScan has released a new Colorization module for its CloudStation data processing software tool for UAV (unmanned aerial vehicle) LiDAR applications. The new module allows users to easily merge image-derived RGB colors with LiDAR data.
Designed for the latest YellowScan Mapper camera hardware, the software is also compatible with single camera packages such as the Sony A6000 or A7R. The colorization process occurs directly inside CloudStation, saving time in generation of the final output and making it easier to manipulate the data.
The Colorization module allows users to combine the point-cloud data generated during flight with multiple photos taken simultaneously, thus generating a colorized point-cloud. The Colorization process automatically refines the camera alignment with the LiDAR on a per-flight basis, ensuring the quality of the final colorized product.
CloudStation and its other two add-on modules, Strip Adjustment and Terrain, are already available with the acquisition of a YellowScan LiDAR solution and extend the effectiveness of YellowScan solutions.
Morgane Selve, Product Manager at YellowScan, commented: "We heard from numerous customers that being able to manage the colorization process from within CloudStation would be a big advantage, and we feel this new module satisfies this request. We also felt it was important to build this with the active participation of our user community, so several client beta-testers worked with us to produce the final version to make sure we got it right."