Webinar Details
Hosted by YellowScan
November 23, 2021 - Available on Demand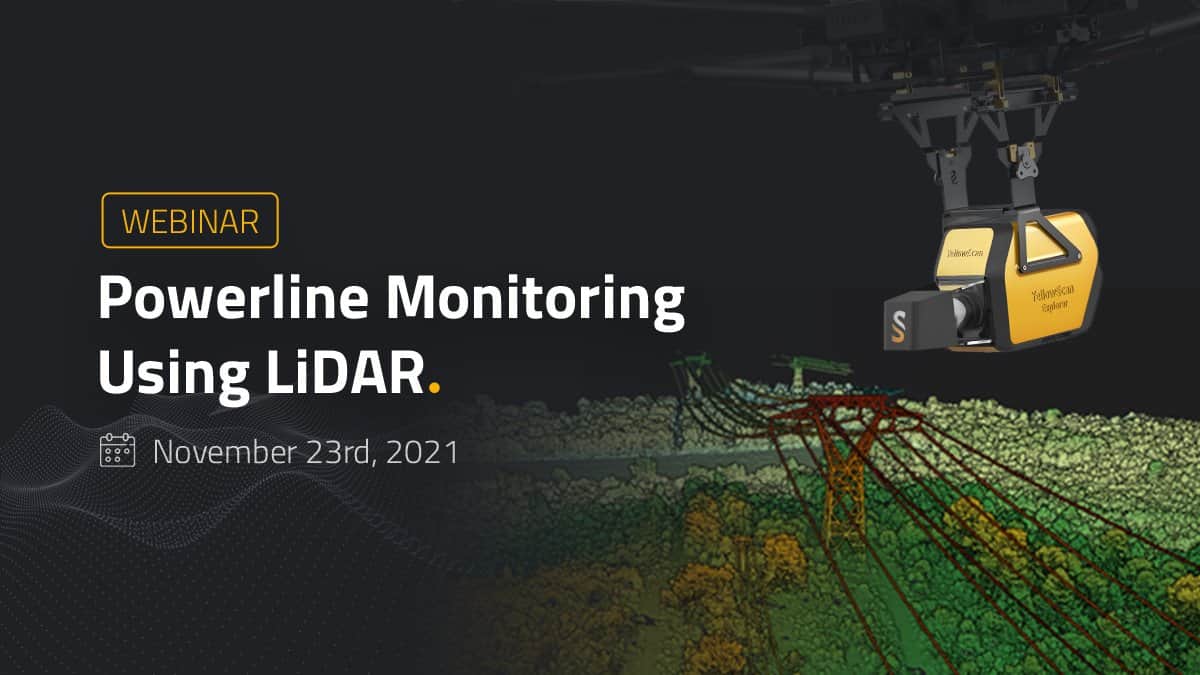 How to monitor long corridor powerlines efficiently using YellowScan Explorer LiDAR solution
In this webinar we are going to learn about the YellowScan Explorer LiDAR system compatible with UAVs and light aircrafts.
Register now to discover live how YellowScan Explorer is operated to map long corridor for powerlines monitoring.
This webinar session will last approximately 20 minutes followed by 10 minutes of Q&A.
Key take-aways:
YellowScan's Explorer multi-platform LiDAR product presentation
How to monitor long corridor powerlines efficiently
Knowledge of the complete YellowScan workflow