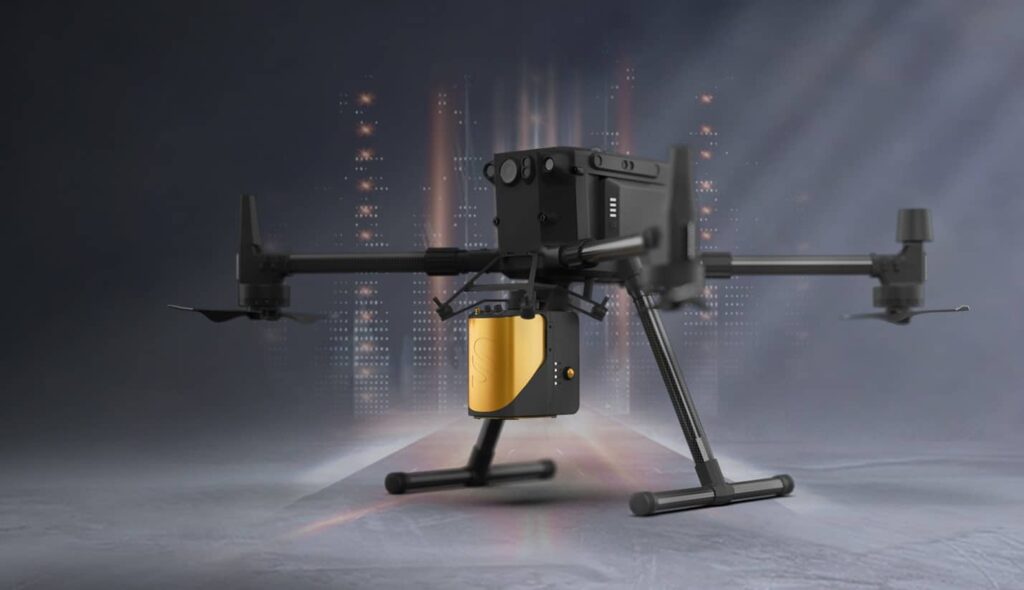 YellowScan has launched the new updated version of its Mapper LiDAR solution for UAVs (unmanned aerial vehicles) , which now features Livox's Horizon laser scanner. The high-performance system is designed for professional topography applications such as archaeology, forestry and post-disaster missions.
Unlike other YellowScan solutions, the YellowScan Mapper is a purely aerial LiDAR solution that is ideally flown at 70m above ground level. It is designed to fit all DJI professional drones, including the M200, M210, M300 and M600, and comes with an integrated camera module.
The YellowScan Mapper seamlessly integrates with YellowScan's LiveStation and CloudStation software solutions, making it easy to remotely inspect data during flight, and also to comprehensively post-process, visualize and export survey data.
Tristan Allouis, CTO of YellowScan, commented: "We wanted to upgrade our Mapper product by applying the learning and experience we gathered over the years. The Livox Horizon scanner showed impressive performance, and allowed us to offer a quality system at a price that makes it more accessible to a wider user base. Whether you purchase the Mapper or any of our other solutions, you will get the same level of training and support that YellowScan has come to be known for around the world."