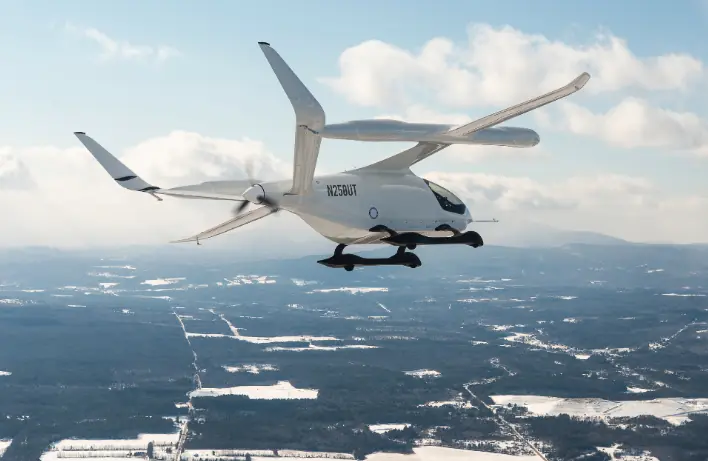 Volz Servos has been contracted by BETA Technologies as actuator partner for the ALIA supply chain.
The partnership is part of BETA's strategic approach to its supply chain, including partnering with aerospace leaders on various systems and components for its aircraft production.
With its EASA certified subsidiary AEE (Aircraft Electronic Engineering GmbH), German company Volz Servos, a leading manufacturer and supplier of electromechanical rotary actuators, can develop, produce and maintain actuators according to the applicable aviation standards for each domain.
"With the ALIA CTOL and ALIA VTOL, BETA has the most promising projects in uncrewed aviation", said Phillipp Volz, CEO of Volz Servos. "We are honored by BETA's trust and are immensely proud to be able to equip these aircrafts with our actuators – especially considering the challenges that eVTOLs still have to overcome today, first and foremost compliance with certification standards. Being able to deliver unique, certifiable actuators that comply with both European and U.S. aviation regulations is crucial for gaining a foothold in a market whose great potential is increasingly being recognized."
BETA undertook an extensive process to identify partners willing to join its mission to deliver its electric aviation system to customers. Many of the engaged suppliers have been partners of BETA's, working to co-engineer bespoke systems for the Company's aircraft.
In fact, various partners have supplied systems that are currently installed on the Company's two test aircrafts and simulators, logging real, practical hours of in-field use and telemetry data. Volz Servos has provided BETA Technologies with servos for prototyping for several years.
BETA Technologies Founder and CEO, Kyle Clark commented; "As we continue to progress toward commercialization, it's been crucial to find partners like Volz who have deep experience and expertise not only in the technology at hand, but in certification too. In addition to providing top of the line actuators that deliver on safety and reliability, Volz has an established record of complying with multiple certification standards."