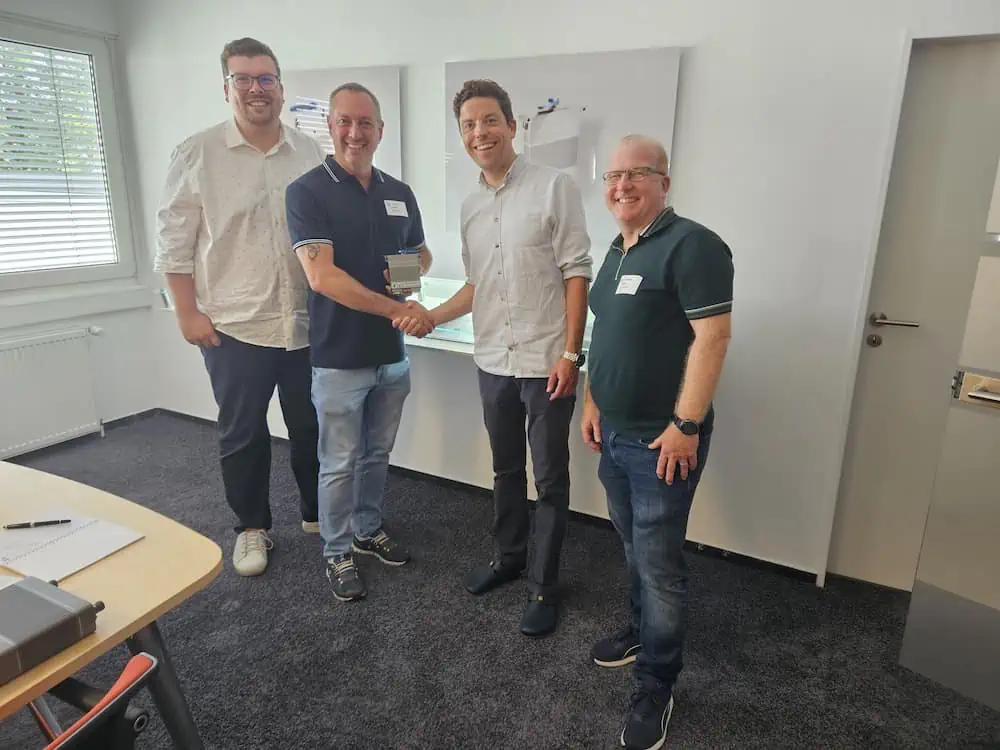 Dufour Aerospace has selected the German electromechanical actuator manufacturer Volz Servos as a supplier for the uncrewed tilt-wing aircraft Aero2. Volz supplies the project with the DA 26-D as well as the DA 15-T.
The fully redundant DA 26-D is made for applications with highest reliability demands – such as steering surfaces: Thus, all major components like electric motors, control and communication electronics, and power supply of the DA 26-D are available twice. The position sensor features a three-channel design (for 2 out of 3 voting).
The throttle servo DA 15-T in the Suter engine of the Aero2 is a compact fly-by-wire actuator for direct installation on the throttle valve shaft of combustion engines. That eliminates the need for the rudder linkage and bowden cables, shortens the installation time, and minimizes the installation space and overall weight.
Simon Bendrey, Head of Design of Dufour Aerospace, says: "Volz are industry leaders in UAS actuation systems and offer a suite of robust and durable servos which Dufour are happy to utilize on their aircraft. For the elevator specifically, Dufour requires full power and control redundancy, which is provided by the Volz DA 26-D unit. We look forward to a long relationship with Volz on the supply of these key system components to our aircraft."
"The Dufour Aero2 is a very exciting and promising project with its ingenious combination of helicopter and airplane features. The demand for such applications in the cargo market is huge and the future is auspicious. Therefore, we at Volz are proud to be selected as supplier for this new drone and look forward to working with Dufour in the years to come", says Volz Director Sales & Business Development Felix Thun.