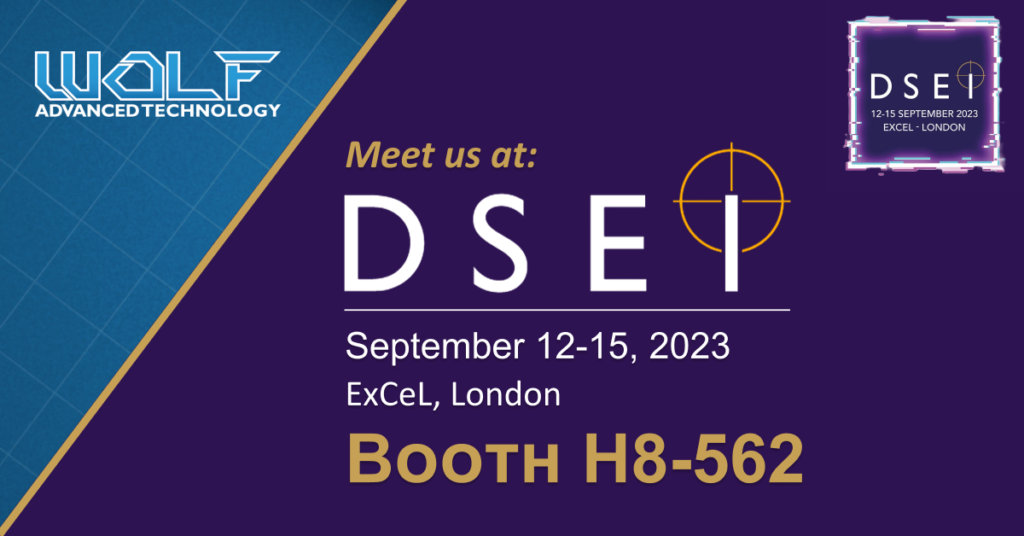 WOLF Advanced Technology will be exhibiting at DSEI London, 12th-15th September 2023. WOLF's technical team will be available to share details about the company's latest rugged high-performance computing, AI, and video I/O modules.
Designed to meet the embedded systems SWaP-constrained requirements typically required by Unmanned Systems, WOLF products range from extremely low power modules to industry-leading high performance data analysis, processing and AI modules.
New products featured include:
NVIDIA Ada GPU with superior performance per Watt
WOLF FGX2 for up to 4K video capture, convert and transmit
NVIDIA ConnectX SmartNIC for secure network transfers up to 100GbE
NVIDIA Jetson Orin AGX for WOLF Blade Servers and HPC modules.
A new 3U VPX air flow through module which integrates a new 75 Ohm coax VPX connector that is for ideal video data
Specializing in rugged high-performance embedded computing (HPEC), WOLF solutions are designed to operate in the harshest environments, without sacrificing NVIDIA GPU, APU and Xilinx FPGA high-speed processing capabilities.
Happy to hear about new projects and collaborate to find ways to accommodate system needs – WOLF will be on Booth H8-562, at DSEI London, 2023.