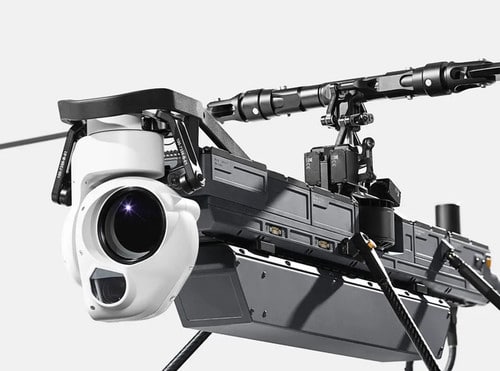 Anduril has partnered with Trillium Engineering to use the HD45 EO/IR camera system on Ghost, a UAS built and designed for military use. 
The Trillium HD45-LV-CZ-GS is a high-performance, 4.5-inch class stabilized EO/IR camera system for small unmanned vehicles.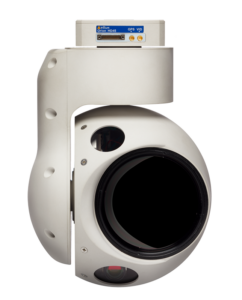 A combination of Trillium's HD40 and HD55 gimbals, the HD45 has a lightweight and robust design similar to the HD40 while maintaining the imaging capabilities of the HD55. When in operation, this advanced gimbal has embedded video processing with electronic stabilization and scene tracking, onboard GPS/INS with real-time vehicle and target location, and day/night operations through visible and thermal cameras. It also has best-in-class stabilization through direct drive motors, offering outstanding imagery.
Ghost has real-time intelligence, surveillance, and multi-mission reconnaissance capabilities, up to 55 minutes of continuous flight, and near-silent acoustics. The sUAS is programmed with artificial intelligence, Lattice OS, to bring indispensable aviation capabilities. The design of the Ghost makes it easy for payload integration and field maintenance to easily place the Trillium HD45 onboard. The single-rotor design makes it possible for vertical takeoff and precise landing in confined spaces.
The combination of the HD45 and Ghost is currently used by service men and women to make informed decisions in the field.