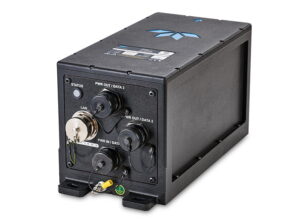 Teledyne Marine has confirmed that its SATURN navigation gyrocompass product range has become the first to be approved to carry the UK 'Red Ensign' mark of conformity. The United Kingdom has announced that from 1 January 2023, certain IMO-approved marine equipment will need to carry this 'Red Ensign' mark in order to be installed onto UK-registered ships.
The "Red Ensign" is a UK conformity marking affixed to products that have been certified by an approved body authorized by the UK Maritime Coastguard Agency as laid out in the requirements of MSN 1874.
The SATURN fiber optic gyrocompass (FOG) from Teledyne Marine TSS is a range of advanced IMO-approved surface navigation products, offering both AHRS & INS performance options in three standard heading accuracy variants: 0.1° sec. Lat. (SATURN 10), 0.3° sec. Lat. (SATURN 30), and 0.5° sec. Lat. (SATURN 50).
The SATURN product family has been specifically designed to fulfill a broad range of demanding maritime complex operations and to be maintenance-free.