Blue Marble Geographics has announced the immediate availability of the Global Mapper Pro. The latest addition to the family of Global Mapper programs which contains a suite of new professional tools accessible to GIS users at all levels.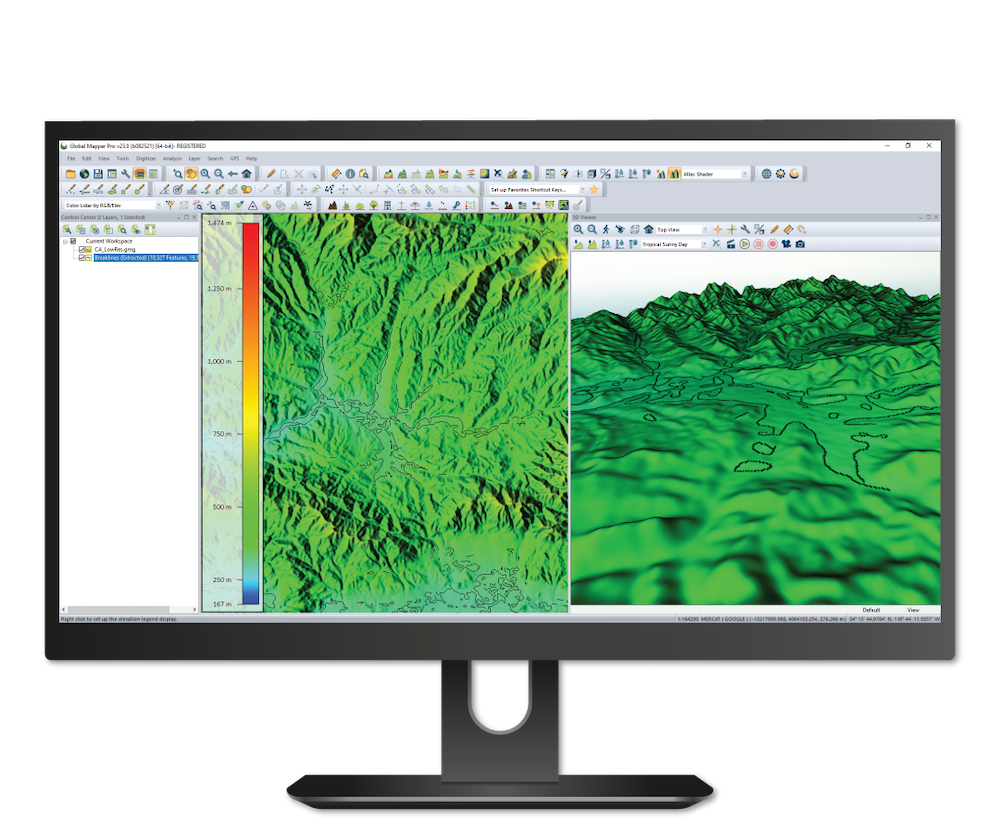 Global Mapper Pro incorporates all of the powerful point cloud processing tools previously available in the now retired Global Mapper Lidar Module, but expands the functionality to include more terrain analysis and automated tools.
It boasts tools for workflow optimization, including new automated tools for extracting breaklines from terrain and vector features from raster data based on matching or similar values. Scripting expansion includes a new Script Editor dialog for building scripts, and Python integration allowing python developers to access and use Global Mapper functions through Python scripts and environments.
In addition to the automatic point cloud classification tools, a new spectral partitioning tool segments a point cloud into distinct clusters based on a weighted analysis of point return characteristics. A segment identifier is then applied to each connected cluster and selection by the applied segment identifiers allows for easy selection of individual features to streamline manual classification.
Blue Marble Geographics hopes broadening the focus of the Global Mapper advanced tools from lidar processing to more general analysis and automation will open the door for greater improvements and development freedom in the program as it continues to evolve.
"The release of Global Mapper Pro is something that has quietly been in the works for years," stated Blue Marble President Patrick Cunningham. "As lidar has become more ubiquitous along with the need for a package focused on advanced users, the time to go Pro is here.
"All the great features of Global Mapper are still available in the base version at an affordable price, while the advanced tools we are known for now will have a home in Pro."