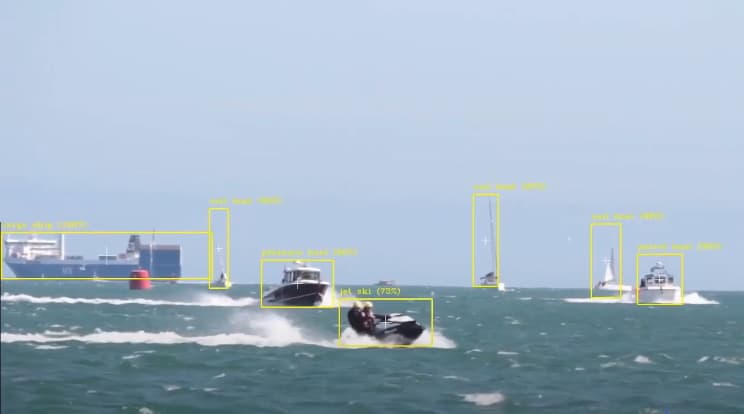 Vision4ce has released a video demonstrating its AI-powered real-time video processing, tracking and classification detection technology. The video shows the ability of the company's CHARM 100 system to track a variety of maritime targets including small fast-moving boats, large ships and sailing vessels. The system is ideal for sea-based unmanned platforms such as USVs (unmanned surface vessels) used for applications such as surveillance, port security and coastal border patrol.
Based around NVIDIA's Tegra and Jetson architecture, the CHARM 100 delivers AI-enhanced high-speed video and image processing capabilities, incorporating Vision4ce's advanced DART video tracking software. DART provides enhanced features such as centroid and edge measurement, feature based correlation algorithms, adaptive background removal, and robust clutter rejection.
The CHARM 100 video tracking solution is available as a standalone embedded board or as an integrated package in a rugged, sealed enclosure. With the ability to interface with a variety of cameras, displays and sensors, it is ideal for a wide range of unmanned systems that require real-time video and image processing, tracking and classification detection technology.
Watch a demonstration of the CHARM 100's maritime tracking abilities below: