Webinar Details
Hosted by Sonardyne
May 27, 2021, 01:00 (UTC)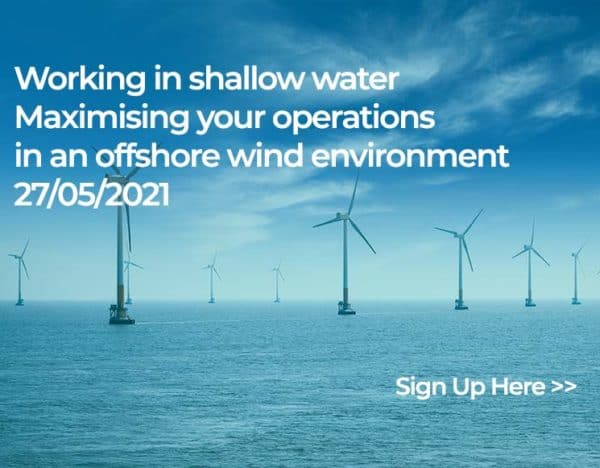 We've been getting plenty of questions recently from people enquiring about how our kit can be used within the offshore renewable sector for projects like tracking a magnetometer in a UXO survey. To help and guide our users, in this webinar we will demonstrate how you can maximise our kit for your operations every step of the way, from site survey to long term monitoring.
The coastal waters that are home to fixed wind farms aren't the most forgiving of environments to work in, but you can be assured our technology is up to the challenge! There's a lot to cram in, so be prepared for a fast-paced session from our expert team.
Agenda highlights will include; how you can reliably track at high elevation a towed sonar and huge magnetometer and gradiometer survey spreads. How to deploy, release and recover seabed instruments, carry on working in a GNSS denied environment and remotely monitor the integrity of your sub-surface structures and moorings.
If you want to gain a deeper, or shallower ;-), understanding of what our kit can do for your energy projects, be sure not to miss out on this webinar.
We expect this webinar to last about 30-45 minutes, depending on how many questions you ask.
Please note this session will take place at 7AM BST (APAC) and 4PM BST (EMEA / AMERICA), select which one you wish to attend using the "Webinar Timezone" drop down.