Webinar Details
Hosted by Sonardyne
May 25, 2021, 01:00 (UTC)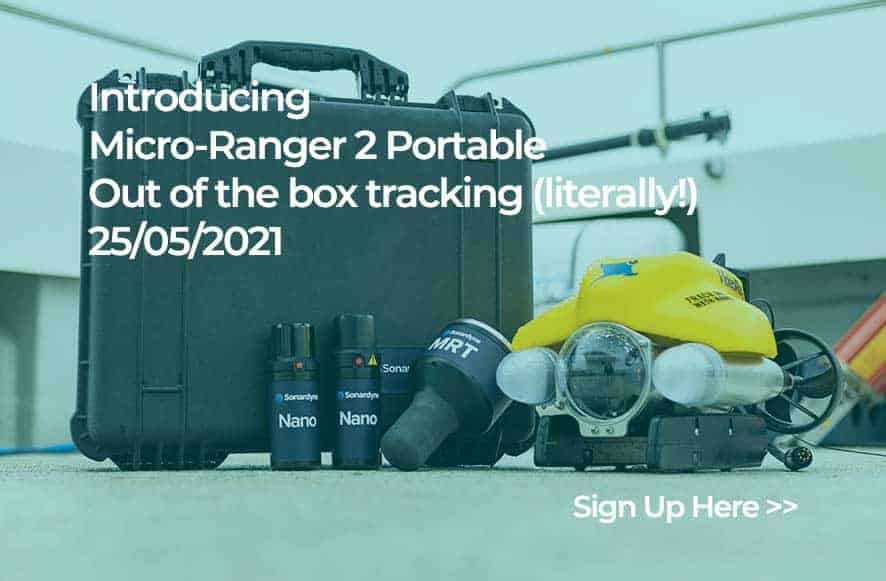 Yes, you read that right, Sonardyne's entry-level USBL system, Micro-Ranger 2, is now also available as a fully-portable, use-anywhere solution. Everything you need to track your underwater targets from your laptop is ready to go in one case and you're invited to be one of the first people to see it in action.
In this live, in-water webinar, Sonardyne will walk you through how easy it is to get set up and get tracking, along with some hints and tips on how to get the best from this pocket rocket USBL system.
The new portable design extends the already-impressive capabilities of Micro-Ranger 2. Now, it's even more the go-to choice for self-contained operations from small vessels, RHIBs, docks, pontoons and inland coastal work. Perfect for when you need to be up and running quickly and working all day.
And when Sonardyne say everything in one box, they really do mean that. Two second-generation Nano transponders come as standard so they'll delve into deployment options for divers, small ROVs and towed systems.
This webinar is expected to last about 30-45 minutes, depending on how many questions you ask.
Please note this session will take place at 7AM BST (APAC) and 4PM BST (EMEA / AMERICA), select which one you wish to attend using the "Webinar Timezone" drop down.