Webinar Details
Hosted by Sonardyne
May 26, 2021 , 01:00 (UTC)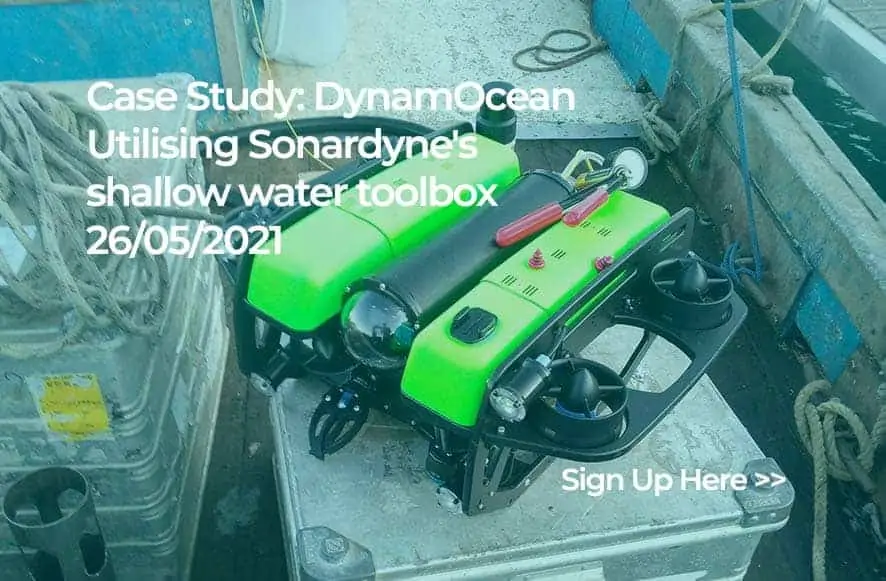 Join Sonardyne and French marine renewables company DynamOcean for a live webinar, where they will analyse how they have been deploying, locating and retrieving oceanographic sensors in a strong-current tidal estuary.
The webinar will start with a hands-on session exploring a typical setup. This will include a closer look at how DynamOcean deployed their sensors, repeatedly and precisely, using Sonardyne's RT 6-1000 acoustic releases and Micro-Ranger 2 tracking system.
Eloi Droniou from DynamOcean will then cover, first hand, the company's experiences of working in such challenging shallow water conditions. He will focus on how Sonardyne's shallow water technology provided them with reliable underwater positioning, diver and ROV tracking and recovery of their seabed sensors.
This webinar is expected to last about 30-45 minutes, including plenty of time for questions and answers.
If you want to get a sneak peek of what this webinar is all about, then you can read the case study. But before you do, make sure you sign-up, and then read the case study here.
Please note this session will take place at 7AM BST (APAC) and 4PM BST (EMEA / AMERICA), select which one you wish to attend using the "Webinar Timezone" drop down.