SB100 Cleaner
The SB100 Cleaner is a highly effective aquatic robot for water surface cleaning, designed to operate in a wide variety of environments including lakes, harbours, marinas, reservoirs and industrial facilities. Equipped with a high-capacity cleaning system, the small USV is capable of removing floating solid waste as well as hydrocarbon spills.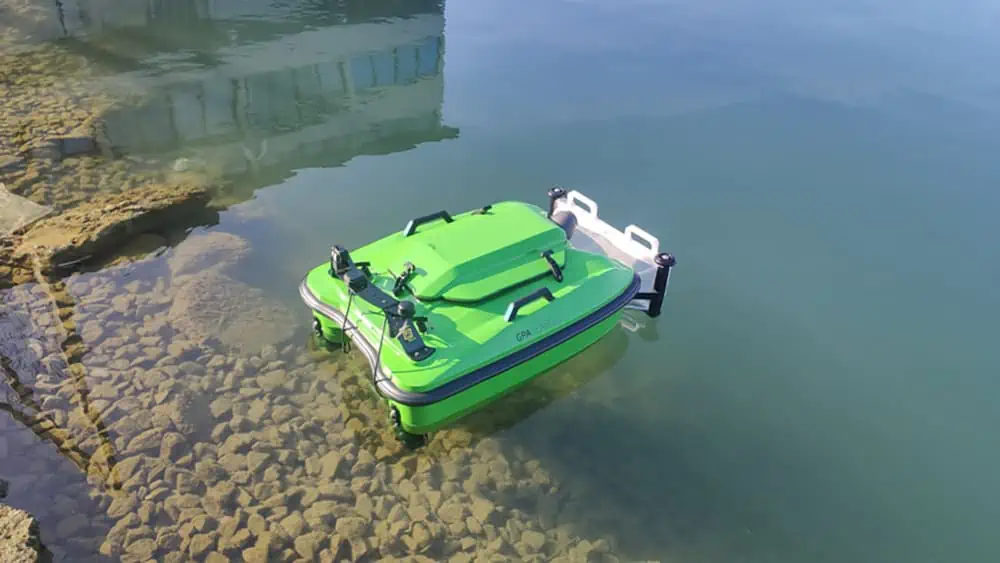 The compact and lightweight vessel requires just a single operator, can be easily transported in a car or small van, and is quick to deploy and recover. The system includes a handheld touchscreen controller for piloting the vessel as well as receiving a low-latency HD video stream from the onboard FPV camera.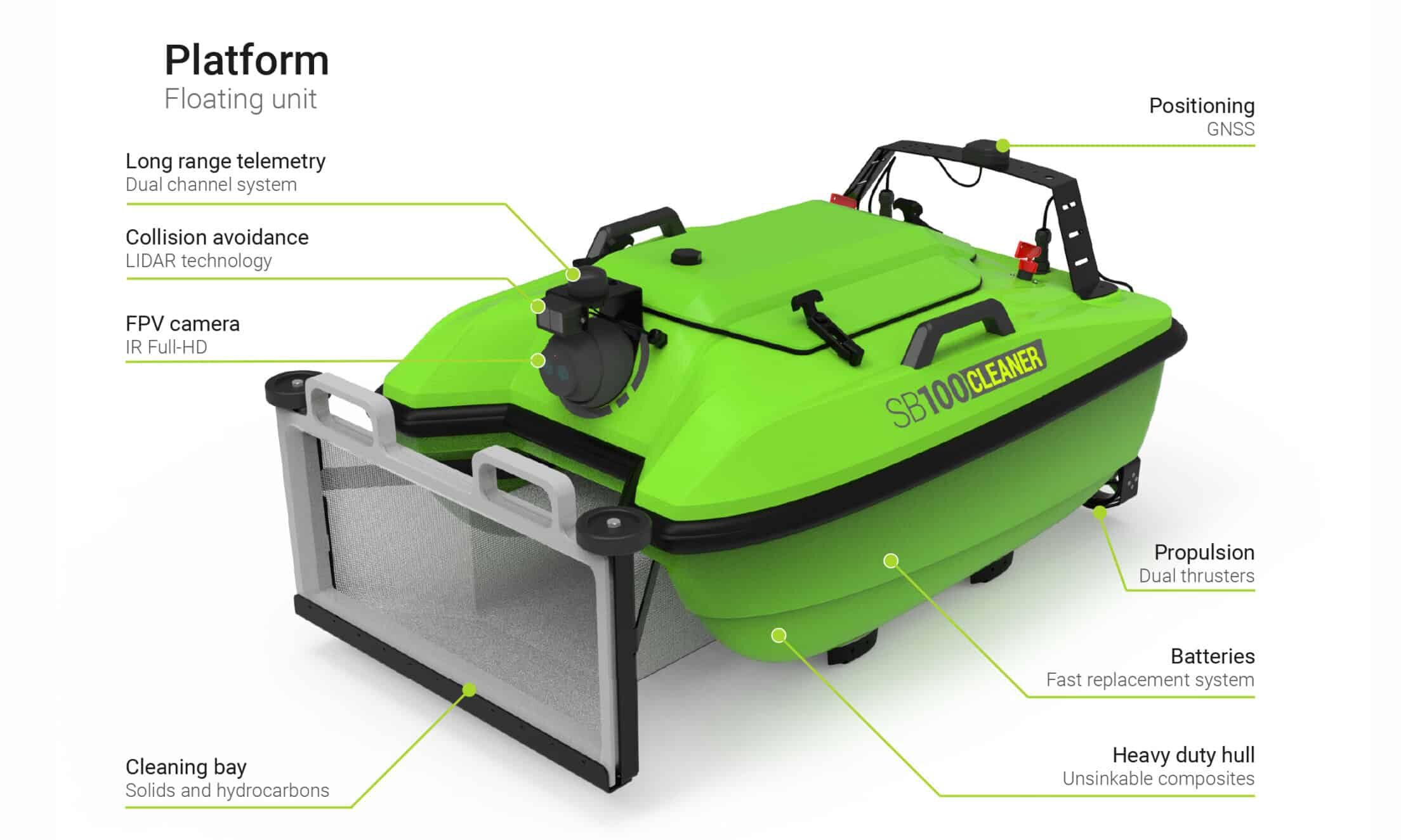 The SB100 Cleaner marine robot has been designed with a robust heavy-duty composite hull, and also incorporates a LiDAR scanner system for reliable collision avoidance.
Specifications:
| | |
| --- | --- |
| Dimensions | 103 x 75 x 55 cm |
| Weight | 25 kg (no batteries) |
| Draft | 15cm |
| Working Speed | 1 m/s |
| Communications Range | 1.5 km |
| Endurance | Up to 3h @ 1 m/s |
| Cleaning System Capacity | 30 litres |