Honeywell is a global leader in unmanned aviation technologies that power the next generation of commercial drones. UST is delighted to welcome Honeywell on board as a supplier partner, and we will be highlighting their unique solutions and capabilities across our channels over the next 12 months.
We've just launched Honeywell's UST supplier profile, which has been written and built by our team in collaboration with the company. The Platinum profile showcases their state-of-the-art solutions for drone autonomy, propulsion and connectivity, as well as specific capabilities for sUAS (small unmanned aerial systems), larger cargo drones, and UAM (urban air mobility).
Read on to find out more: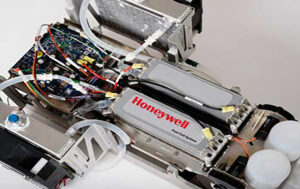 Honeywell's proven hydrogen fuel cell technology enables fixed-wing and multirotor drone platforms to fly for up to three times longer, providing a superior energy-to-weight ratio to batteries while producing only water as emissions.
Available in 600-watt and 1200-watt versions, the liquid-cooled H2 fuel cells need no recharging, requiring only simple connection of a carbon fiber hydrogen storage tank. They provide excellent performance at a wide range of temperatures and at high altitudes, and are virtually noise-free.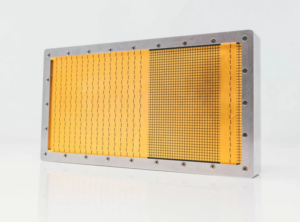 The IntuVue RDR-84K is an airborne weather and obstacle radar that provides all-purpose sensing for UAS DAA (Detect-and-Avoid). The electronically-steered phased-array system uses multiple beams to detect more objects at the same time than any commercially available radar.
Able to image weather, aircraft, vehicles, buildings and even people at distances of up to three kilometres, the IntuVue RDR-84K is ideal for enabling autonomy and advanced drone navigation in demanding environments. The system's low SWaP (Size, Weight and Power) footprint means that multiple units can be installed on a single aircraft and networked together to provide a 360-degree view of the surrounding environment.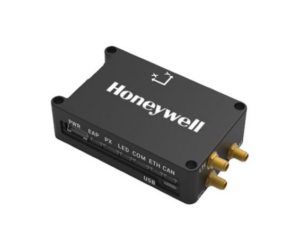 Honeywell's UAV navigation suite combines the company's Compact Inertial Navigation System with the GPSdome anti-jammer to ensure robust performance even in GNSS-denied scenarios such as deliberate jamming and urban canyons.
The tactical-grade Compact INS provides centimeter-level accuracy in a low-SWaP package, and incorporates a 4G LTE modem for RTK corrections. It can be tightly integrated with Pixhawk-based drone autopilots, and offers plug-and-play integration with a wide variety of multirotor and fixed-wing UAV platforms.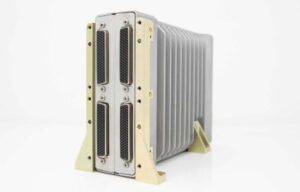 The Compact Fly-By-Wire system provides an electronic replacement for manual flight controls, and is ideal for unmanned aircraft and UAM platforms requiring the utmost in safety and performance. The lightweight unit offers more flexibility for aircraft designers, as well as fuel savings and reduced maintenance requirements.
Featuring a triple-redundant architecture, the FBW flight control system ensures that control is seamlessly transferred to another channel in the event of any possible failure. Turbulence and wind is automatically adjusted for, providing superior stability and enabling high-precision takeoff and landing.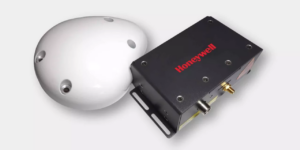 VersaWave is the lightest and most compact SATCOM system on the market. Based on Inmarsat's SwiftBroadband services, it provides always-on BVLOS connectivity for UAVs, UGVs and USVs operating anywhere in the world.
The low-SWaP system enables users to receive real-time streaming video and data from the vehicle's cameras and payloads. Weighing just 2.2 lbs, it is capable of speeds of up to 200kbps, enabling advanced UAV and unmanned systems missions to be undertaken at unlimited distances from their operators.
To find out more about Honeywell and their cutting-edge unmanned aviation technologies, please visit their profile page: https://www.unmannedsystemstechnology.com/company/honeywell/
Honeywell will be exhibiting at AUVSI XPONENTIAL 2023 – find them in Booth 2605