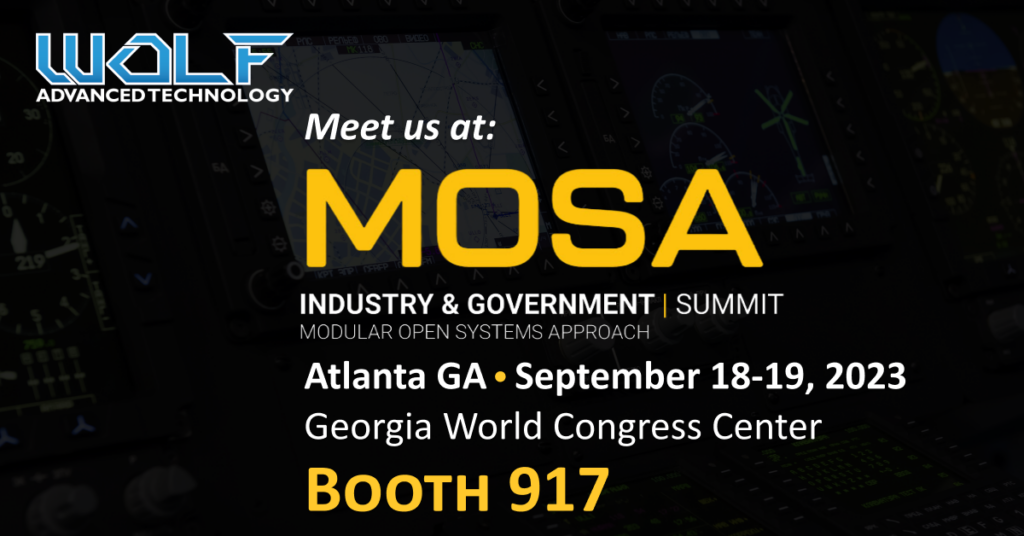 WOLF Advanced Technology is exhibiting at MOSA (Modular Open System Approach), 18th-19th September 2023, being held at the Georgia World Congress Center, Atlanta, GA.
Technical team members will be at Booth 917 and available to discuss details about the company's latest rugged high-performance computing, AI, and video I/O modules.
Featured products include:
NVIDIA Ada GPU with superior performance per Watt
WOLF FGX2 for up to 4K video capture, convert and transmit
NVIDIA ConnectX SmartNIC for secure network transfers up to 100GbE
NVIDIA Jetson Orin AGX for WOLF Blade Servers and HPC modules.
A new 3U VPX air flow through module which integrates a new 75 Ohm coax VPX connector that is for ideal video data
Ranging from extremely low power modules, to industry-leading high performance data analysis, processing and AI modules, WOLF products meet the embedded systems SWaP-constrained requirements typically required by Unmanned Systems.
MOSA is an integrated technical and business strategy for managing and sustaining systems and fleets of systems, by employing modular and open principles.
Applying MOSA at the enterprise level fosters collaboration and drives innovation in the creation of more easily removable, upgradeable, and interoperable components.
MOSA Key Major System Components Include:
Aviation Mission Computing Environment (AMCE)
Aircraft Survivability Equipment (ASE)
Comms, Datalinks, and Controls (CDC)
Common Pilot Vehicle Interface (PVI)
Degraded Visual Environment (DVE)
Digital Backbone (DB)
Electrical Power Systems (EPS)
Integrated Mission Planning Airspace Control Tools (IMPACT)
Large Area Display (LAD)
Link 16 & C5ISR
Navigation
Uncrewed Vehicle Control (UVC)
Always happy to hear about new projects and to collaborate to find ways to accommodate system needs – Find the WOLF technical team at Booth 917.