SatLab Geosolutions is displaying a comprehensive solution for various marine and water resources industries at this year's Ocean Business event, taking place 18-20 April in Southampton, UK.
The SatLab Integrated Marine System aims to provide seamless and accurate data collection, analysis, and navigation capabilities for various marine applications.
Key features of the SatLab Integrated Marine System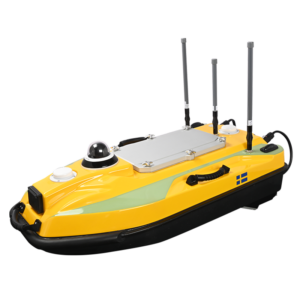 Android USV HydroBoat 990

With easy-to-use Android software and an integrated and practical boat structure, the HydroBoat 990 Unmanned Surface Vessel (USV) can measure accurately with excellent technical performance. The USV serves as a robust and versatile platform for deploying and integrating the side scan sonar, echosounder, ADCP, and GNSS receiver. It is designed for autonomous or remote-controlled operation, offering enhanced safety, efficiency, and flexibility for various marine missions.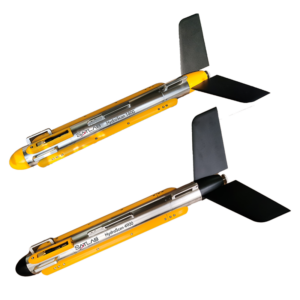 Side Scan Sonar HydroScan 900P

A highly integrated and portable side scan sonar system, the HydroScan 900P enables detailed imaging of the seafloor, allowing users to identify and locate objects, assess seabed conditions, and conduct environmental surveys. With the possibility to switch freely between CW and CHIRP on multiple frequencies, at 100kHz, 400kHz, or 900kHz, the side scan sonar system provides a clearer view of the water bottom on dual simultaneous frequencies, for object searching, dredging, and other industry applications.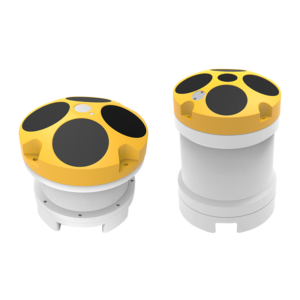 Acoustic Doppler Current Profiler HydroFlow 600 & 1200

According to SatLab, the high-resolution HydroFlow 600 and 1200 are powerful in gathering precision data deep within the ocean interior. The HydroFlow series direct-reading ADCP is an accurate current profiling system, which can be deployed on flexible platforms: trimaran, UVS, buoys, seafloor mounting, and more. Providing accurate measurement with a 75m/25m range, the HydroFlow 600/ 1200 can be widely used for monitoring and surveying the discharge of rivers, canals, offshore, and other engineering projects.
Multibeam Echosounder HydroBeam M4

The advanced HydroBeam M4 delivers accurate depth measurements and underwater profiling, providing essential bathymetric data for safe navigation, subsea construction, and habitat mapping.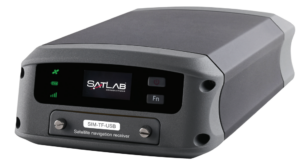 Heading GNSS Receiver Njord

The high-precision Njord ensures reliable and accurate positioning, navigation, and timing information, supporting a range of applications, including hydrographic surveys, offshore operations, and coastal management.
Combining these powerful technologies, the SatLab Integrated Marine System is designed to deliver an all-in-one solution for a wide range of marine applications, simplifying and streamlining marine operations, offering its clients a reliable, efficient, and cost-effective solution.
Some applications of the SatLab Integrated Marine System include:
Seabed mapping and imaging
Underwater object detection and identification
Hydrographic and topographic surveys
Subsea infrastructure inspection and maintenance
Environmental monitoring and assessment
Oceanographic research and data collection
Coastal and offshore engineering projects
Marine engineering measurement
Navigation and positioning
Displacement monitoring of operating platforms
Tide level monitoring