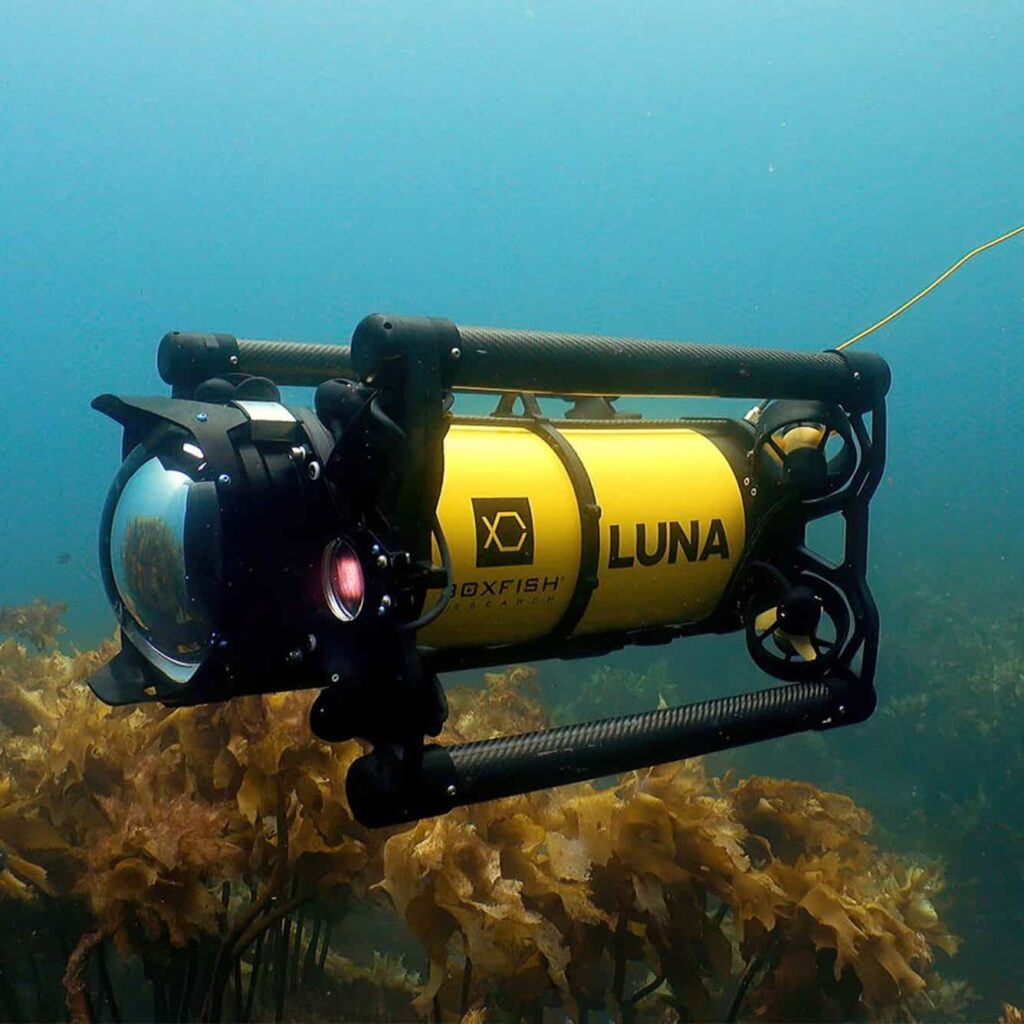 Boxfish Luna is the next-generation 8K drone from Boxfish Research. It is designed for underwater wildlife filmmaking, underwater cinematography and ocean research. According to Boxfish, it is the only underwater drone with a full-frame 8K camera for professional cinematography and natural history filmmaking.
The underwater drone makes documenting scientific imagery and data quick, easy and safe. Operators can equip Boxfish Luna with up to eight sensors or add-ons for research and data collection.
Drone Solution for 8K Underwater Filmmaking
The cinematography and wildlife filmmaking industries face many challenges when working underwater:
Cinematographers must manage multiple factors. These include dive time, air consumption, and camera housing.
Wildlife documentary filmmakers must also be aware of animal behaviour. They cannot focus solely on capturing the perfect underwater footage.
Commercial diving's health and safety regulations can make underwater film production complicated and expensive. Scuba divers can also disturb some marine species.
Traditional underwater filming methods are slow, requiring complex underwater camera equipment and planning. This is particularly the case in the uncontrolled ocean environment.
Boxfish Luna helps minimise these issues. Using a drone increases marine safety and lowers the cost of underwater cinematography and research expeditions. The drone enables wildlife filmmakers to get very close to marine life. Thus, allowing them to capture stunning underwater footage of decisive moments.