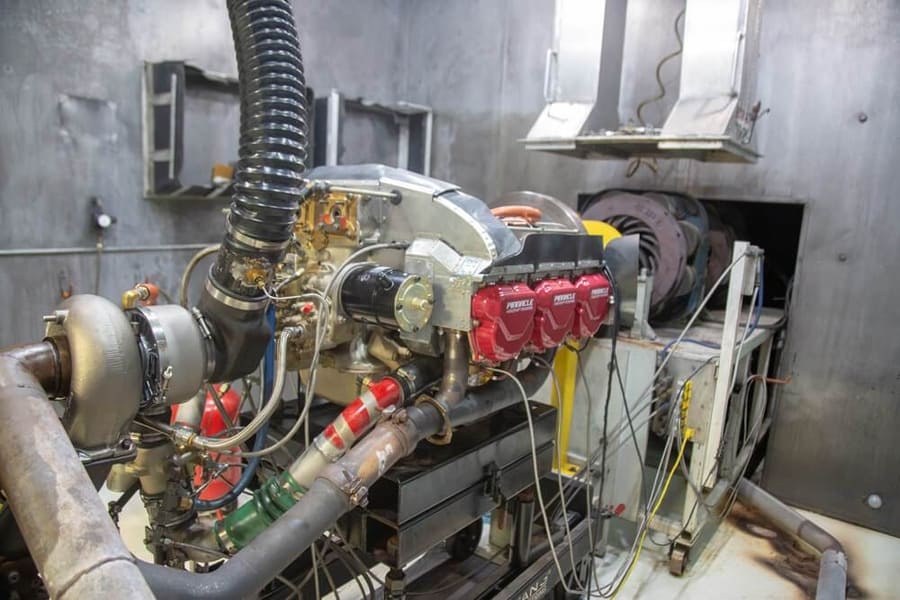 Suter/CAE have signed a memorandum of understanding (MOU) with Pinnacle Aircraft Engines (PAE) to provide USA overhaul services on Suter's TOA288 UAV engine. Suter's TOA288 engine is flying on the Shield.AI V-Bat 128 and Volansi's Voly 20 and Voly 50 VTOL solutions. UAV Propulsion Tech is the authorized distributor of Suter Industries in the USA.
Suter selected PAE after an exhaustive search of potential overhaul service providers in the USA. The goal of the Suter/CAE/PAE agreement is to be able to provide its customers first class service and overhauls of fielded Suter engines in the US market. There is potential to expand this agreement in the future to also include USA production of Suter UAV engines.
PAE was founded in 2010 by long-time Continental Motors and aircraft engine leaders to provide overhaul services of Continental Motors and Lycoming engines to individual aircraft owners and large fleet operators such as Airlines, Flight Training Centers, OEM Service Centers and Aftermarket Distributors. PAE is a Part 145, FAA approved repair facility and continuously meets or exceeds the tightly regulated Type 145 requirements with on-going training, quality control, testing, and documentation standards.
Lars Jaeger, Director of Sales & Marketing at Suter said, "We are excited to be working with Pinnacle Aircraft Engines to provide local USA overhaul of our world class UAV engines by an FAA Part 145 approved repair facility." Lars went on to say, "When looking for overhaul facilities, PAE had the best facility, personnel and reputation in the overhaul of Continental/Lycoming manned aircraft engines while also having significant 2-stroke engine knowledge/experience."
"We see a tremendous opportunity in expanding our aircraft engine repair business to include the unmanned aircraft engine overhaul market," said JD Kuti CEO/partner of PAE. "We are excited to be working exclusively with Suter Industries to overhaul their advanced UAV engines to support US customers."
Suter will train PAE and provide the parts and automated test stand for PAE to overhaul engines in the USA. PAE is targeting to be approved to start providing overhaul services in 2023.