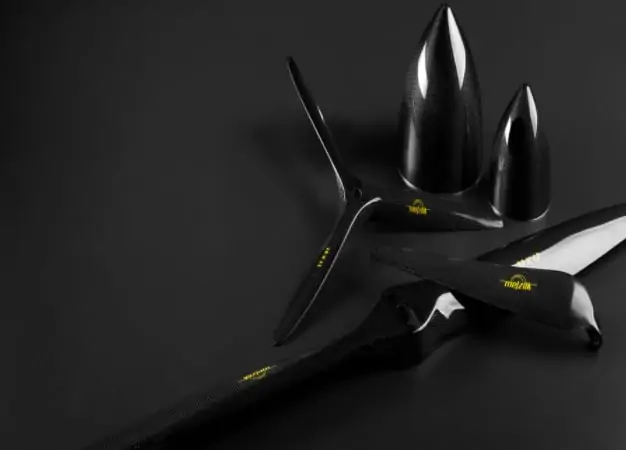 UAV Propulsion Tech has entered into an agreement with Czech firm Mejzlik Propellers to market their advanced propeller solutions for unmanned aerial vehicle (UAV) applications in the United States.
Mejzlik has been developing and manufacturing high quality propellers since 1974. Mejzlik provides COTS (commercial off the shelf) and custom propeller solutions for their aerospace customers, working closely with their customers to provide the best solution for the application. Their products are utilised in a variety of UAV applications around the world and meet demanding quality, safety and performance requirements.
UAV Propulsion Tech represents a variety of global defense and commercial UAV technology and hardware solutions providers. Their products include COTS and custom propulsion systems, autopilots, gyro-stabilized EO/IR gimbals, inertial navigation systems and many other proven solutions that have been integrated into high-end drone platforms around the world.
Bob Schmidt, president and founder of UAV Propulsion Tech, commented: "I am excited to be working with Mejzlik because of their reputation in the UAV propeller market. The addition of Mejzlik propellers expands the global hardware solutions available from UAV Propulsion Tech and allows us to be a key provider of the best UAV hardware solutions for our US customers."
Roman Penek, Director of Business Development of Mejzlik Propellers, stated: "We wanted to work with a UAV solution provider like UAV Propulsion Tech because of their UAV market experience in the US and reputation in the market. UAV Propulsion Tech is a perfect partner to help us increase our visibility in the US market and bring these solutions to their expanding UAV customer base."