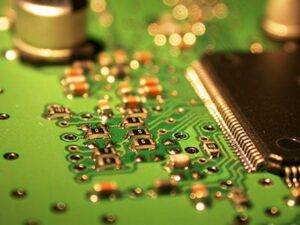 San Francisco Circuits (SFC), a provider of PCB (printed circuit board) fabrication, assembly and test services for unmanned systems and robotic platforms, has released a manufacturing checklist resource designed to minimize mistakes during all stages of bareboard PCB fabrication.
View the full checklist on SFC's website
The checklist has been put together with the benefit of many years of experience from the SF Circuits team of experts on what has been successful for manufacturing and processing high-quality PCB orders from start to finish. It serves as an excellent starting point to get an accurate estimation for placing an order.
The list includes the following essential elements for successful manufacturing:
Type of material
Surfaces requiring plating
Soldermask requirements
Which surface finish will be used
Silk screen requirements
Vendor UL logo and date code requirements
Types of tolerances
Fabrication and acceptance guideline requirements
Manufacturing files
Fabrication specs
Bill of materials with part numbers and notes
Assembly type
When planning the fabrication of a printed circuit board many things must be planned carefully to minimize mistakes. SFC's checklist is an essential tool for ensuring a seamless manufacturing process.