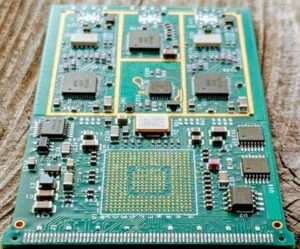 San Francisco Circuits (SFC), a provider of PCB (printed circuit board) fabrication, assembly and test services for unmanned systems and robotic platforms, has released an article detailing new technology advances in microelectronics. As PCB packages keep getting smaller, and new electronic designs demand denser circuit boards, precision in microelectronics becomes even more important. Proper use of microelectronics best-practices in PCB production, including design, layout, fabrication and PCB assembly, ensures that devices will function well even with reduced form factors.
Read the full article on San Francisco Circuits' website
The article covers:
Facets of traditional designs such as plated through-hole (PTH) components and surface mount technology (SMT)
Ball grid array (BGA) packages and microvias
Connectors in through-hole technologies, such as USB-C
High density interconnects (HDI) and design considerations for achieving thin linewidths
Typical implementations of microvias in eight-layer PCBs
To find out more about modern microelectronics and future-proofing PCB designs to keep up with changing trends in PCB size and density, read the full article on SFC's website here.