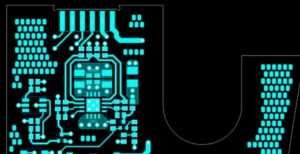 San Francisco Circuits (SFC), a provider of PCB (printed circuit board) fabrication, assembly and test services for unmanned systems and robotic platforms, has released an article explaining how designers can meet mechanical and thermal requirements for PCBs without significantly raising costs.
Read the full article on San Francisco Circuits' website
Unnecessarily tight constraints on a PCB can drive up costs, while an insufficient set of physical parameters can mean that that PCB may not meet the necessary requirements in the field. The goal is to find an acceptable balance between precision and price.
The article covers:
Geometric dimensioning and tolerancing, including for mounting holes
Designing with a balanced layer stack-up
Two methods to ensure even metal distribution
The use of stiffener bars for increased stability
The advantages of metal core PCBs
The techniques outlined in this article will help designers maintain compliance, keep the board flat and enhance surface mount component assembly. To find out more, read the full article on San Francisco Circuits' website.