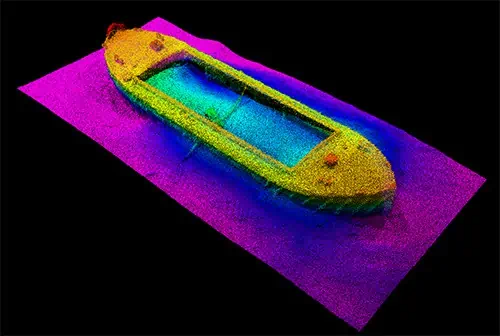 Teledyne Marine has developed a new multibeam echosounder for unmanned survey platforms such as USVs (unmanned surface vessels). The SeaBat T51-R is designed to gather extremely detailed bathymetry data for safe navigation, environmental monitoring, charting, and many other applications.
With true 800 kHz technology, the SeaBat T51-R offers high-frequency resolution without compromising swath coverage, giving up to 150 degrees full swath width for superior efficiency and short survey turn-around time.
The new multibeam echosounder is the latest addition to Teledyne Marine's portfolio of marine survey solutions. Built on the proven SeaBat T-series technology developed with decades of sonar experience, the SeaBat T51-R helps users achieve superior efficiency onboard with fast throughput of exceptionally clean data and precise imagery.