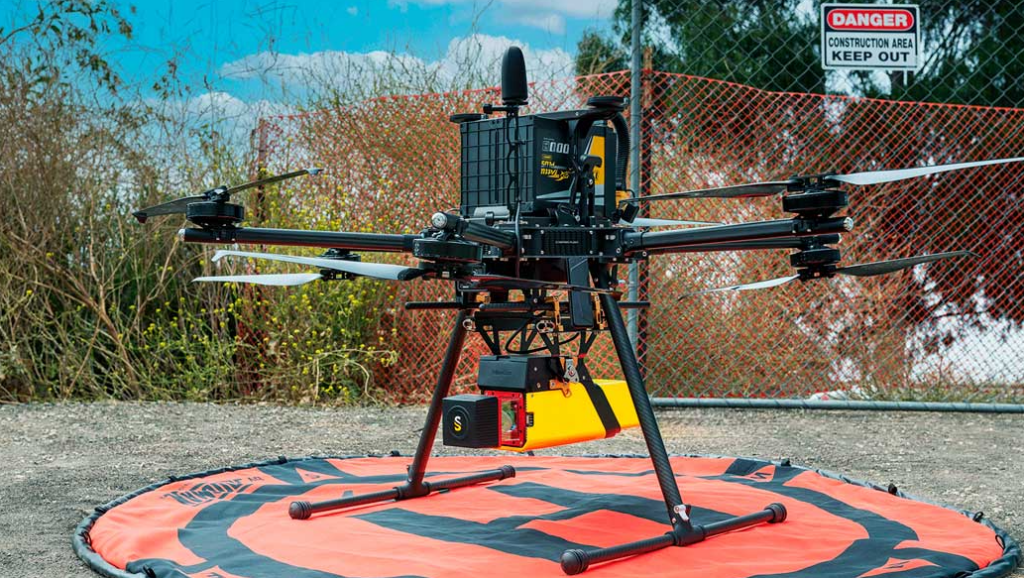 YellowScan discusses the utilization of its Vx20-300 sensor on Inspired Flight's IF1200A UAV to obtain ground topography data over a specific area. 
The challenge was to acquire high-resolution ground topography data swiftly and accurately, enabling efficient decision-making for various applications.
The Vx20-300 LiDAR solution was mounted on the IF1200A UAV for data acquisition. The UAV was programmed to fly at a velocity of 5 m/s and a height of 85 m, covering a designated area of 45,000 m². The sensor's capabilities allowed for efficient data collection while minimizing flight time, which was essential to cover a substantial area within the 10-minute flight time.
The deployment of the LiDAR solution on the UAV showcased the effectiveness of modern UAV technology in obtaining accurate and rapid ground topography data.
Casey Viera, Inspired Flight Operations Fleet Manager, said; "The YellowScan CloudStation software they provided was also very intuitive to use and made post-processing the data a breeze to get maximum value out of the point cloud models."