ATMOSPHERE is a leading developer of satellite connectivity solutions for UAVs (unmanned aerial vehicles) and drones. UST is delighted to welcome ATMOSPHERE on board as a supplier partner, and we will be highlighting their unique solutions and capabilities across our channels over the next 12 months.
We've just launched ATMOSPHERE's UST supplier profile, which has been written and built by our team in collaboration with the company. The Silver profile showcases their SATCOM technology, which is used to enable BVLOS command, control and communication for long-range UAS operating around the world, and has been selected by leading industry figures and institutions such as Thales, Airbus, the German Aerospace Centre (DLR), and the French National Space Research Institute (CNES).
Read on to find out more: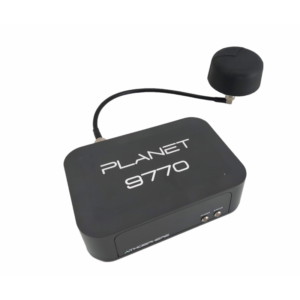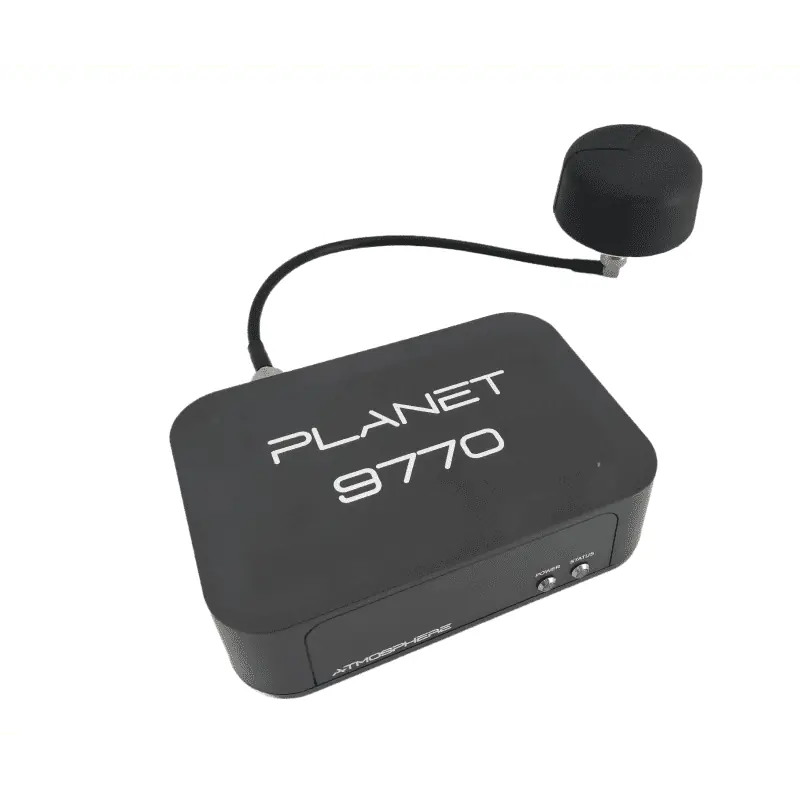 The PLANET 9770 UAV-L SATCOM terminal provides robust satellite connectivity for UAVs via the Iridium Certus 100 service, delivering native IP connectivity with up to 22 kbps throughput MO (from the aircraft) and 88 kbps MT (to the aircraft).
The compact and lightweight unit includes Ethernet and serial interfaces as well as SSD storage, and features an integrated GNSS receiver for autonomous location and timing. The terminal can be provided with a choice of low- or high-profile antenna, with no ground plane required for either.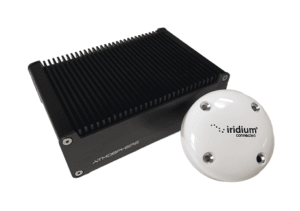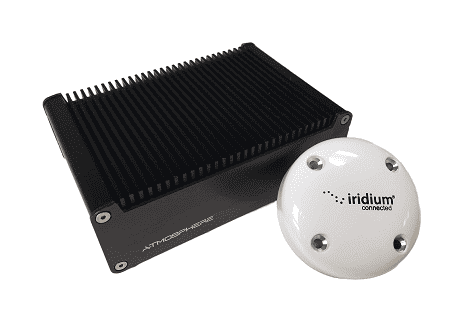 The PLANET 9770 FTI (Flight Test Instrument) Terminal is ideal for the development of new drone platforms, and can be easily integrated into both rotary and fixed-wing UAVs. Global midband connectivity is provided via the Iridium Certus 100 service, with up to 22 kbps throughput MO (from the aircraft) and 88 kbps MT (to the aircraft).
Two Ethernet and two serial interfaces are provided for connection of external sensors and equipment, and an integrated GNSS receiver delivers autonomous location and timing. The unit utilises a low-profile passive antenna, and is currently undergoing DO-160 qualification.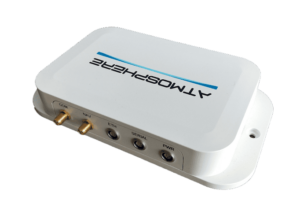 The PLANET 9523 is a lightweight UAV communications terminal that can take advantage of both Iridium SATCOM services and terrestrial cellular networks. Acting as a universal mobile router, the unit provides critical connectivity and real-time data exchange for autonomous and BVLOS drones.
The terminal can communicate with external equipment via Ethernet, serial, or an optional Wi-Fi module, and includes an integrated GNSS receiver for autonomous location and timing.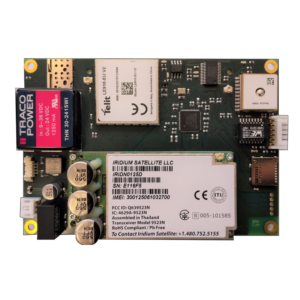 The PLANET 9523 TC06 Board is an OEM solution that allows manufacturers and systems integrators to equip UAVs with SATCOM and LTE connectivity. It features a 9523N Iridium modem and a Telit cellular modem with SIM card holders, as well as an SD card slot for up to 512Gb of data storage.
The board enables IP connectivity with QoS management on Iridium and cellular infrastructure. Data rates of up to 50Mbps with LTE and 2.4kbps with Iridium are possible, and multiple boards can be connected together for even greater throughput. A variant without LTE is also available.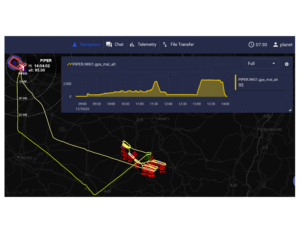 ATMOSPHERE's cloud-based PLANET Application Service enables remote access to any of the company's embedded devices via a web interface from any tablet or PC. The comprehensive flight management service provides a range of essential features, including tracking, messaging, telemetry handling and weather data exchange.
To find out more about ATMOSPHERE and their satellite connectivity solutions for UAVs, please visit their profile page: https://www.unmannedsystemstechnology.com/company/atmosphere/