ATMOSPHERE's latest Iridium products have been released, the PLANET 9770 UAV, and the PLANET 9770 FTI (Flight Test Instrument), rugged SATCOM terminals, developed for unmanned aerial vehicle applications and with Iridium Certus 100.
Designed to answer different requirements within the aviation industry, the PLANET 9770 product family covers a wide range of applications, including flight testing, drone operation, aerial work, scientific research, ferrying, medical transport, commercial flights, helicopter operations and more.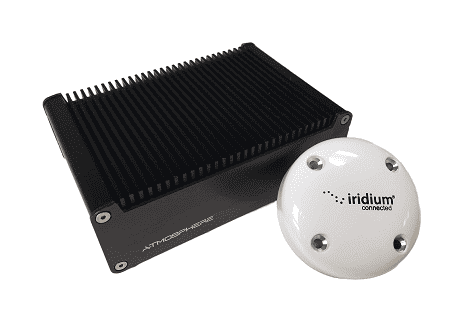 The PLANET 9770 FTI meets the global operations connectivity requirements of Mission Aircraft and Rotorcraft: collaboration services, live graphical weather, real-time sensor data acquisition and download.
The rugged design answers the installation constraints of aircraft or rotorcraft and the terminal is delivered with an aero certified antenna. ATMOSPHERE is thought to be the only company in the world to offer DO-160G qualified Iridium Certus 100 Terminals
Specifications
Flanged heat-sink aluminum enclosure
Aero-certified antenna (TSO)
Aero-qualified transceiver (DO-160)
Operating temperature: -15°C +55°C
Size: 186.5(W) x 125(D) x 63,25(H) mm
Weight: 1.4kg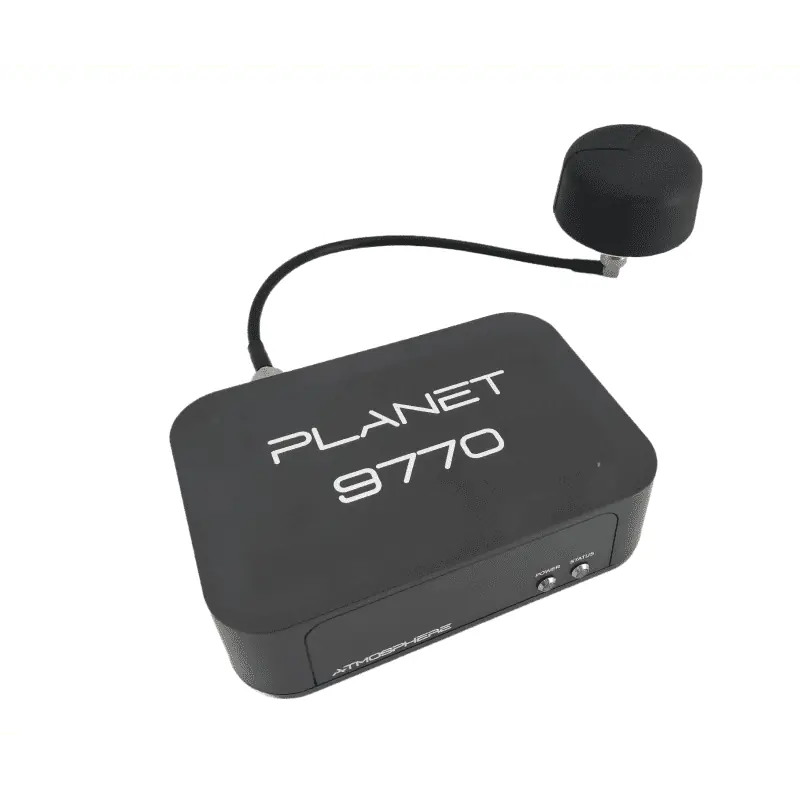 ---
The PLANET 9770 UAV meets the mobile communication needs of unmanned aerial vehicles with Iridium Certus 100 service or 5G.
The light design is optimized for easy installation on a wide range of UAVs and it offers dependable satellite communication for a few euros per flight hour in BVLOS operation scenarios. According to ATMOSPHERE, it is the only European company offering Iridium Certus 100 aviation units dedicated to UAVs.
Specifications
Flame-resistant ABS UL94V-0
Low-profile passive antenna that can be easily installed on the UAV Operating temperature: -15°C to +50°C
Size: 170(W) x 125(D) x 50(H) mm
Weight: 759g