Leading designer and manufacturer of high-performance ruggedized antennas Southwest Antennas has announced a move to the new 25K sqft headquarters in Poway, California.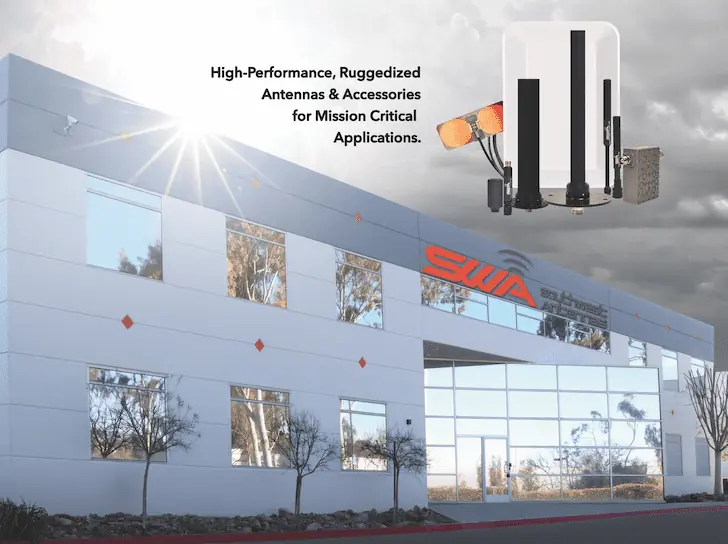 Southwest Antennas will be hosting tours throughout the week of June 11-16th during the IMS (International Microwave Symposium) show in San Diego. They're also having an open house Wednesday night June 14th from 6:00-9:00.
Southwest Antennas has come a long way from the company that started in a garage in 2005. Over the last 18 years the two veteran owners, Ben Culver and Les Reading have been on a mission to provide some of the best ruggedized antennas on the market and the company's continued growth is proof of their success.
Specializing in RF antennas, microwave antennas and accessory products Southwest Antennas are designed for military, defense, law enforcement, homeland security, broadcast video, and commercial applications.
Radio-agnostic antennas by Southwest Antennas can be deployed on unmanned and autonomous systems and can be used with almost all SISO or MIMO / MANET radio systems on the market today. Having designed antenna solutions specifically for tactical radio systems and multi-port MIMO/MANET systems, the company's RF and microwave antennas can be found on ground control stations, handheld controllers and video receivers, unmanned aerial vehicles (UAVs), unmanned ground vehicles (UGVs), and unmanned marine systems.
Contact [email protected] for more information or to schedule a tour of the new facility, inspect processes, and talk to the Southwest Antennas team about designing your engineering projects with better antenna integration in mind.