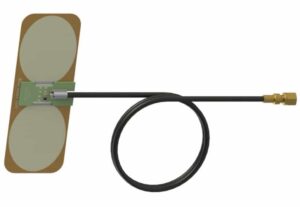 Southwest Antennas has released several new concealment antennas for operation in the L, S, and C-Bands. These compact and lightweight antennas are ideal for UAV (unmanned aerial vehicle) and unmanned systems designs where the antenna needs to be completely integrated inside the vehicle due to risk of damage during motion.
Click on the following links to view technical specifications or download product datasheets for the new omni concealment antennas:
1066-098 – dual-band S/C omni-directional concealment antenna that operates in both 2.1 – 2.5 GHz and 4.4 – 5.0 GHz frequency bands
1066-100 – L-Band omni-directional concealment antenna designed for operation from 1.35 – 1.40 GHz
Southwest Antennas has also upgraded a number of its existing omni concealment antennas for enhanced performance – click here to view the full list, see technical specifications or download product datasheets.